By Vikki Trout
Giving a Kid Good Odds on Getting His First Buck
I could hear the excited voice of our 8-year-old grandson, Luke Trout, on the other end of the line, even though my husband John was the one who answered the phone. "I killed a buck tonight!" Between his grandpa's rapid-fire questions, poor Luke was doing his best to tell the story about his first deer. I knew then – we had another deer hunter in our family, and someone to carry on our sport through future generations.
Luke is no stranger to hunting. His dad John comes from a long line of hunters who share the same set of morals and ethics through several generations. Education is the first step, and there's a lot to consider for a youngster to become a successful hunter.
1.  Pre-season Education – Whether you start children with bow or gun, familiarize them with the weapon. They also need to practice before they take to the field, and shooting at a buck target would be beneficial and fun.
Teaching proper handling for safety is first and foremost. It is important they learn that guns are not dangerous and it's the responsibility of the hunter to keep it that way. Youth need hands-on safety instruction as well as teaching them how to aim and shoot. Even though they may have hunted in previous years, reminders are a necessary teaching tool.
Hunter education courses are not only helpful, but typically required for all youngsters. Online hunter education classes are now available. For more information on classes, go to www.hunter-ed.com. Registration is available for all states.
2.  It's About Location – Kids want to see deer when they are hunting.  Even if they are attempting to fill a buck tag, they want action. We must do our part and choose pre-scouted locations where deer sign is plentiful and the boy or girl is likely to see deer. Early season food sources could produce a buck. Later in the season locating rub and scrape lines may prove rewarding.
3.  Dress for Success – The cliché – do not judge a book by its cover – does not apply to young deer hunters! When outfitting our youth, appearance does matter. Adults generally don't hunt in blue jeans and neither should our youngsters. Kids want to look the part, and wearing camouflage is part of hunting. Many of the same companies adults purchase from now offer youth sizes.
Keeping a kid comfortable is vital to keeping them in the woods. Equipping your little hunter with properly fitting coats, hats, and boots will only add to their sense of well-being, thus enhancing their chance for success.
4.  Proper Gear – Just as important as their weapon, equipping them with their very own knife and teaching them the safe way to use it is a rite of passage and will insure prudence in the many years that follow. A good knife for the youngster is Havalon's Piranta-Edge. The reasonably priced knife is lightweight (less than 3 ounces) and measures only 7¼ inches with the blade fully open. Because it has black rubber inlayed in the handle, the knife is easy to grip and reduces the risk of injury caused by a slippery knife. Moreover, if the child lays the knife on the ground, the blaze orange handle makes it easy to relocate!
5.  Size Doesn't Matter – Youths are not interested in only big bucks. Veteran trophy hunters typically have a minimum-size buck they will take. We need to remember that the youngster will be proud of any buck. And we should show pride in any legal buck they tag, whether it's a buck with 6-inch spikes, or a whopper 8-pointer.
6.  Youth-only Deer Hunts – Many states offer youth-only deer hunts. Season dates, rules and regulations vary state-to-state. Fees for youth-only hunts are typically lower than regular season fees. However, youth-only permits usually cover youth-only season dates. Hunting for a buck could require more than the typical 2- or 3-day youth season. If your youngster does not savor success during the youth-only season, consider licensing for the regular season as well. As you know, a veteran hunter alongside the youth can only enhance chances for success, so be prepared to sacrifice your hunting time in order to make it happen.
7.  Make It a Trophy Experience – Although this article focuses on buck hunting, there is one more point I would like to suggest. Any legal deer the child chooses to shoot is a trophy. You may know the area harbors several bucks and maybe even a dandy or two, but most kids would be happy with any deer. If a young doe or button buck walks in and offers a perfect shot, it is our responsibility to encourage the child to shoot any legal deer he or she desires.
Now for the best news: Hunting with our children tightens the bond and assures our hunting heritage will go forward.
***
About Vikki Trout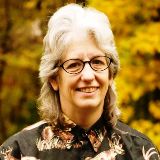 Vikki Trout is a full-time freelance writer and photographer from southern Indiana. She loves hunting turkey, deer, bear, and small game. When she's not hunting, she loves capturing wildlife thru the lens of her camera. Please visit her website at www.troutswildoutdoors.com.
For more articles on hunting with youth, click here.
And click here for the best skinning knife for your new hunter.
3,513 total views, 2 views today