By Vikki Trout
Basic Questions Women Hunters Ask
Part 1 – Species, Clothing and Gear!
I have hunted for nearly 25 years. It all began when my husband John invited me to go wild turkey hunting. Although it would take five years for me to tag my first Eastern gobbler, he never gave up on me (despite all my errors), and I never gave up on hunting.
When the 10-inch longbeard finally walked in front of my shotgun, the shot rang out, the turkey fell and that was it – I became hooked for life! Sure, I had a long way to go before I knew what I was doing, but John listened to every question and concern I had and always helped me with reliable information.
Many women aren't as fortunate as I have been. They may have no one to take them hunting, and no one to answer their questions, so maybe this will be a start for someone.
1.  What should you hunt?
Deciding what species to pursue is the first question. If you have someone willing to help you, the species you begin hunting will most likely be the species they have the most confidence pursuing whether it be deer, turkey, small game, or something else. In my case, I was fortunate enough to have a husband who is a veteran turkey hunter. He had harvested many gobblers prior to taking me to the woods.
Whether your mentor is a husband, a friend, or a veteran woman hunter, it's a good idea to begin with a species you'll have a high probability of seeing. That varies with the region you hunt and with the interests and skills of the person taking you hunting. Make sure you pursue an animal you have a reasonable chance of seeing and interacting with.
2.  What about clothing? Do I have to wear clothing made for men?
My beginning hunting days consisted of putting on John's smallest-size camouflage and a pair of his boots accompanied by two pairs of socks. By the time we got home, I had blisters on both feet and felt worn out from trying to move in over-size clothing that wouldn't move with me!
That's enough to discourage any woman, but fortunately, you don't have to make the same mistake. As more and more women come into the shooting sports, manufacturers are creating more and more clothing and accessories tailored for the woman's physique. All the major sporting goods retailers carry it. I now own several different outfits for hunting mild to inclement weather.
3.  What equipment is best suited for women?
Questions about gear can be endless, but today we have better answers than ever before. If I try to get too specific, this would turn into a book. Until someone writes that book, think carefully about how your equipment choices meet the needs of a woman and what adaptations you might need to make.
Turkey hunters typically choose shotguns. Women often choose the lighter weight 20 gauge because they are easier to shoulder and hold than the heavier 12 gauge, and they have lighter recoil.
I began turkey hunting with John's 12 gauge shotgun. Once I became accustomed to it, he purchased a 12 gauge Remington 870 Turkey Express for me for Christmas. However, it required a shorter stock because I could barely reach the trigger. Equipment that fits properly is just as important as clothing that fits properly, so we took the gun to a reputable gunsmith and he modified the stock for me.
Wearing eyeglasses made it difficult to line up the beads on my shotgun. A set of HiViz Fiber-Optic Sights mounted on the front and rear of the barrel now make it easy for me to see and aim the gun quickly and accurately.
Women who begin hunting with archery equipment may find it best to head to the local sporting goods store and talk to a professional who could suggest a bow that fits your size and needs. It is of utmost importance to select a bow that has the correct draw-length, poundage and overall weight. I currently shoot the Bear Ultra Light (now called "the Home Wrecker"), which is designed especially for women. It's an awesome bow for me.
Once the bow selection is complete, purchase arrows recommended for the bow. I switched from aluminum to carbon arrows several years ago and they seem to hold up better and can withstand far more punishment.
One thing hunters should all have is their own knife. A good choice for women is the Havalon Piranta knife. The blade is a real surgical scalpel, capable of extreme precision when field dressing. You'll have the sharpest knife in the woods without mastering the dying art of knife sharpening, and it's very lightweight (less than 3 ounces), yet capable of handling the biggest game.
Traditionalists might think hunting is a man's world, but more and more women are challenging that notion. In the next part of this article, I'll cover some of the fears women have about hunting, along with the special issues and satisfaction a woman gets from hunting. Stay tuned, and you might find out you can make as good a hunter as any man!
Coming Soon, Part 2 – Basic Issues Women Hunters Confront 
To read more great articles by Vikki Trout, click here.
***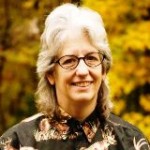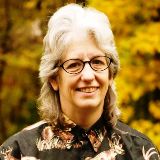 About Vikki Trout
Vikki Trout is a full-time freelance writer and photographer from southern Indiana. She loves hunting turkey, deer, bear, and small game. When she's not hunting, she loves capturing wildlife through the lens of her camera. Please visit her website at www.troutswildoutdoors.com.[hs_action id="7201″]
2,754 total views, 1 views today