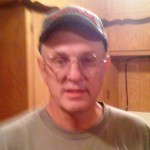 Havalon Knives is pleased to announce that Wayne Dekle from Texas, has won a free Havalon knife set. Wayne was eligible because he subscribed to our email news during the month of August. His choice of prize: the Piranta Edge. He will receive the knife, a set of replacement blades and a knife holster.
If you want to be eligible to win, just sign-up for our
email news on the home page of our website.
Good luck!
1,756 total views, 2 views today