By Steve Sorensen
Hot topic — where did eastern coyotes
really come from? The secret is out!
Throw away what you think you know about the mysterious arrival of coyotes to the eastern United States. Did they arrive in a tractor-trailer from Wyoming? It must be true because a buddy's wife's cousin's co-worker said he saw the truck. Was it an elaborate scheme involving a state game department trading coyotes for wild turkeys? Did a timber company conspire with an insurance company to import coyotes to kill deer that were destroying future timber crops and increasing insurance claims?
Fahgettaboudit. All of it. None of that happened. A perfectly logical, completely reasonable explanation exists on how coyotes came to the eastern states. And it's simple — they walked.
OK, OK. I'm not saying some power-walking coyotes bee-lined it east from Kansas looking for greener grass across the Mississippi. And no coyote version of Horace Greeley lectured any young'uns with the slogan "Go east, young pup!" It's simple, but it's not that simple.
Coyotes did find their way to the east without any help from man. Coyotes were simply doing what they do. When new litters of pups are born, they grow up and strike out on their own, gradually expanding their territory.
A 75-Year History in the Northeast
It's a story that has been developing for at least 75 years. How do I know that? I have a photo of a coyote trapped near Ridgway, Pennsylvania, way back in 1938. At the time, the Pennsylvania Game Commission verified it was a coyote, not a young timber wolf as the trapper first thought.
That wasn't the first coyote in Pennsylvania, but it's probably the first that was photographed. Where did it come from? Gerry Parker, a wildlife biologist in Nova Scotia, traced sightings of coyotes progressing across the Canadian provinces north of the Great Lakes and into the Maritime Provinces, then down into the northeastern United States. His research is published in a book called "Eastern Coyote: The Story of Its Success" (1995).
If you think an obscure 1938 photo doesn't prove anything, I have more. In the fall deer hunting season of 1940, a group of hunters from Oil City, PA found some coyotes. They were unsure whether it was legal to hunt them, so they inquired and learned shooting them was legal. They put on a successful coyote hunt in January of 1941, and some photos were published in the March 1941 issue of Pennsylvania Game News.
Expert Testimony
That's not all. In 1948 a big coyote was killed in Clearfield County, PA. Again — photographic evidence. While I have yet to discover any photos from the 1950s, I can say with certainty that in 1963 coyotes were discovered in the suburbs of Philadelphia. J. W. Lippincott (son of American educational textbook publisher J. B. Lippincott) wrote an article in Pennsylvania Game News about his encounter with them, backed up by his hunting and trapping expertise. "The howl of a coyote was not new to me. I have hunted coyotes from northern Alberta as far south as Old Mexico. I have shot coyotes, I have skinned coyotes, and I have trapped coyotes. I knew a coyote when I saw one, and I knew their howling which commenced in the woods near my home in Philadelphia."
By the 1970s coyotes were becoming more common. In 1976, an eastern coyote was run over by a car on Route 30 east of Pittsburgh in Westmoreland County. The dead animal was examined at the Pennsylvania State University, where biologists determined it to be a coyote.
In the late 1970s a hunter living less than three miles from my house killed one on his property. And in the mid-'80s I shot my first. By then, coyotes were rapidly filling up their habitat.
Westerners Came East Through Canada
Most people who are interested in eastern coyotes know that they are bigger than their western counterparts. A big western coyote might reach 35-40 pounds. A big eastern coyote can weigh 60 or more. Why? The answer, again, is simple.
Gerry Parker's book says that when small numbers of coyotes encountered small numbers of wolves, they interbred. Studies confirm eastern coyotes share some genetic material with timber wolves. So the answer to their larger size is that wild canines behave like stray dogs — when they have difficulty finding mates they get friendly with the locals. In their case, the locals were Canadian wolves.
Now you ask, "So my state game department didn't stock them?" The question brings me to one more point. This isn't the first time in North America when coyotes have shown up in a new place, going through Canada. One historian says that way back in the nineteenth century, coyotes "followed the trail of dead horses," scavenging what man left in his wake as he blazed a gold-fever trail to the Yukon. No one in Alaska claims anything else, and no one accuses the Alaska Department of Fish and Game of a secret coyote stocking program.
All this is not to say no man has ever released a coyote east of the Mississippi. Certainly that has happened, but biologists are on record saying accidental or intentional releases of a few individual coyotes had little impact on the population dynamics of coyotes in the Northeast. Coyotes have steadily expanded their range, independent of direct assistance by man.
Keep watching the Havalon Post for more
on eastern coyotes, including answers to
"How can deer hunters go after them?"
---
About Steve Sorensen: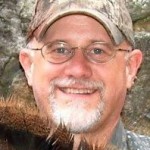 Steve Sorensen is the author of "Growing Up With Guns" and "The Everyday Hunter Handbook Series." He also writes an award-winning newspaper column called The Everyday Hunter®, and edits content for the Havalon Post. He has also published articles in Deer & Deer Hunting, Outdoor Life and many other top magazines across the USA. Invite Steve to speak at your next sportsman's event, and follow him at www.EverydayHunter.com.
---
Have you seen the Baracuta Bone Saw?
Get yours today! Click here: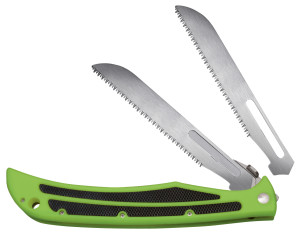 4,765 total views, 1 views today