by Steve Sorensen
Unlock your next trip to Canada with these four keys, and you won't just be paying your money and taking your chances.
Four Keys To A Successful Bear Hunt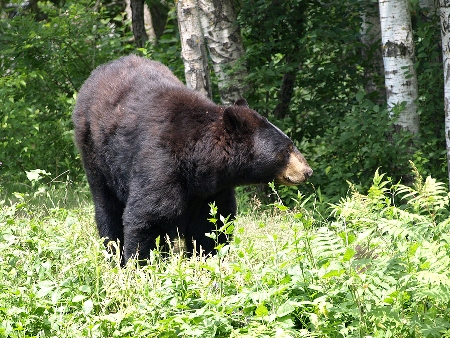 The winter cabin fever season brings guides and outfitters to sport shows in every part of the country, where they set up to recruit hunters. If you're planning a hunt for a Canadian black bear, you'll definitely want to check them out.
I've pursued bears at home in Pennsylvania where they're common any time except during the short hunting season. I've hunted by the spot-and-stalk method in Alaska. And I've sat over bait in Canada. That's supposed to be a high-percentage hunt – it's the method that produces the vast majority of black bears – but hunting baited bears is not like shooting fish in a barrel. My experience is proof of that. On my first three Canadian hunts, the bears won and I lost.
When planning a bear hunt, what can you to do insure success? What makes a good bear hunter? How do you know where to go? How do you choose a guide? How do you prepare? You can answer these questions and count your way down to success by using these four keys:
Key #4 – Know Your Quarry
It should go without saying – a hunter must know his quarry. But there's more to knowing your quarry than being familiar with its anatomy, understanding his habits, and knowing how he uses the terrain.
It took me a long time to harvest my first bear. Even though I had a bear-sized appetite for learning about bears, I've concluded that hunters don't need an advanced degree in bear habits to harvest a blackie over bait. In other words, when a hunt is successful, the hunter is a small factor.
Still, he's an important factor. He must sit patiently for hours despite carnivorous black flies and mosquitoes. He can't lose control when a bear approaches and adrenaline surges into his bloodstream. He must study the bear and determine the right shot opportunity.
Every season, experienced hunters fail one of these tests, while neophytes who have never picked up a book about bear hunting, and never pulled the trigger on any animal, pass them all and deliver beautiful bear hides to their taxidermists. If being a good bear hunter is what it takes to harvest a bear, that would seldom happen.
Still, the better the hunter understands what the guide is trying to do for him, the better he will work with the guide to insure his success. So, learn all you can, but knowing your quarry is not the number one key to bear hunting.
Key #3 – Decide Where to Go
My first three hunts over bait were in Ontario, the Canadian province that's most easily accessible from every population center in northeast United States. The lower 48 shares almost half its northern border with Ontario. Entry points range all the way from Rooseveltown, New York to Baudette, Minnesota. It's no wonder that hoards of bear hunters invade Ontario every year.
The long border is a plus and a minus. The plus? It makes access easy for you. The minus? Access is easy for everyone else, too. That means a few guides hang out their shingle with the idea that bear guiding is easy money. But competition for clients leads to another plus – it produces excellence. So, despite the pretenders, Ontario has some of the best bear guides anywhere.
But Ontario has another minus – it offers only fall hunts, when Mother Nature is dishing up her best smorgasbord of the year. That's when it's much harder for guides to habituate bears to their baits, and why baits can go dormant during the fall.
If you can only go in the fall, consider Ontario. But for quality spring hunting you must go elsewhere. Western provinces have a great reputation for big bears and color-phase bears. But if you're looking for a great hunt in the east, don't ignore New Brunswick.
New Brunswick is by far the smallest province bordering the United States, but its bear population is very dense. With border crossings only through Maine, many American hunters overlook it, so pressure on the bear population is light. Anyone who has hunted there will tell you (if he's willing to let you in on a secret) that New Brunswick has some of the best bear opportunities in the east.
Let's say you're confident that you can tolerate the man-eating black flies and you can make the shot on an animal that can also eat you. Let's say you've decided what province you want to hunt. Next you must decide who will guide you. That's your most critical decision. Check back soon for two more keys to a successful Canadian bear hunt.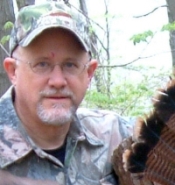 About Steve Sorensen…
Outdoor writer and speaker Steve Sorensen loves the Havalon knife and has been a fan of knives since he was six, when he began begging his dad to take him hunting. His articles have been published in Deer and Deer Hunting, North American Whitetail, Sports Afield, and many other top magazines across the USA. Invite Steve to speak at your next sportsman's event, and follow his writing at EverydayHunter.com.
Next: Countdown to a Canadian Bear, Part 2
2,770 total views, 1 views today