Seven Tips for Toting Gear to
Your Waterfowl Blind 
By Mike Marsh
A buddy calls. "Let go duck hunting – I'll pick you up in ten minutes." Will you be ready?
If a friend invites you for a waterfowl hunt at a moment's notice, it pays to be prepared rather than scramble around to collect all the necessary gear. The best way to pull off a last-minute hunt is to have everything you need already packed inside a "blind bag" – your go-bag for waterfowl hunting.
Years ago, I made-do with military surplus bags. Today, so many styles are available that no one needs to be without a properly equipped, dedicated bag. Avery Outdoor Products makes several good ones. Here's what to consider:
Water, water, everywhere.
You're duck hunting, right? So you'll be dealing with water. Lots of it. So get a blind bag made of waterproof polymer fabric with watertight seams. Two-way zippers assure they open and close in salty or muddy conditions and endure many seasons of hard use. A flap that fits over the top and closes with snap straps creates a redundant seal and allows zippers to remain open during the actual hunt for quick access to gear when rain isn't falling or your retriever isn't shaking dry or nosing inside to help himself to a snack.
Go for deep pockets.
Having plenty of exterior pockets as well as interior compartments will help you to keep from overpacking. Outside pockets should hold small gear such as flashlights, spare batteries, heat packs, calls, cripple loads, spare gloves, cell phone, toilet paper, sunglasses, binoculars and a Havalon knife.  The more pockets, the less your gear will be buried inside the main bag.
Lighten up.
The inside main compartment is the place for heavy items like shotgun ammo and bulky items like food packed inside a watertight container. Using the exterior pockets will keep bulky items from crowding out smaller items. I was preparing for a do-it-yourself hunt at a public game land in a state where I was not intimately familiar with all regulations. My blind bag contained four or five boxes of ammunition from a previous multi-species hunt—making it rather weighty. I lightened the load by packing several shells of each type inside a single, 25-round plastic shotshell box. Later, I read the regulations again and discovered that each hunter could legally carry only one box of shells. On the walk to the blind, l was doubly happy I had reduced my load.
Strap it up.
Choose a blind bag with elastic straps across the top. I use them to hold a ski mask, towel and my Avery neoprene floating duck strap. The straps will also help you add that last-minute item without opening and rearranging the contents of the bag.
Heed the calls.
Most hunters carry several different calls. The place for them is in an outside pocket of the bag where they are safe and easy to reach. Calls placed in the main compartment can roll under ammo boxes, which can crush them, or they'll get loaded with debris at the bottom of the bag. I doubt you want to dig trail mix, sand, or other rubble out of a call before you can use it.
Pack some heat.
Carry a can of Sterno jellied alcohol when hunting in cold weather. Have two means of lighting it—back up a butane lighter with a box of waterproof matches. Use it to heat lunch or tea, warm a blind or thaw frozen gear. If you fall into the water in cold weather, the heat from it can save your life. A poncho or Mylar emergency blanket also fits easily in a blind bag and comes in handy in a downpour or an emergency.
Choose carefully.
My seventh tip isn't what to bring, but what to leave out of your blind bag. What you leave out can be as important as what you put in. Blind bags have a way of accumulating more and more gear, so make sure you sort your gear between hunts (not at the last minute) to keep your bag from becoming overweight. That's what my buddy didn't do. As we loaded the boat for an early season teal hunt he handed me his bag. I grabbed it with one hand and it nearly dragged me out of the boat to the muddy bottom. With a normal load, a well-designed blind bag floats, but an overweight bag can sink like a rock.
Avoid adding weight and taking up extra space in a small boat by getting rid of squashed, out-of-date granola bars, old or dirty shotgun shells, and dead or corroded batteries. Consider doing without a vacuum bottle—if it leaks inside a watertight bag, your calls and ammo will be swimming in coffee. Also avoid overloading it with calls you never use and the myriad pieces of gear that keep money flowing out of your wallet.
It's wiser to invest your dollars in a proper bag. It will pay off because a good bag will protect the investment you make in your gear—and keep you from missing out when a buddy calls at the last-minute and says, "Let's go duck hunting—I'll pick you up in ten minutes."
***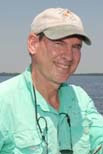 Mike Marsh of Wilmington, N.C. has written thousands of hunting and fishing articles for newspapers and magazines plus four books (Fishing North Carolina, autographed, inscribed, $26.60; Inshore Angler—Carolina's Small Boat Fishing Guide, $26.20; Offshore Angler—Coastal Carolina's Mackerel Boat Fishing Guide, $22.20 and Carolina Hunting Adventures—Quest for the Limit, $15. (Prices are postpaid; send check or money order to: 1502 Ebb Drive, Wilmington, NC 28409). To contact Mike, read his latest Barbs and Blasts or order his books online, visit www.MikeMarshOutdoors.com.
---
Need some good recipes for wild game?
Download your guide today!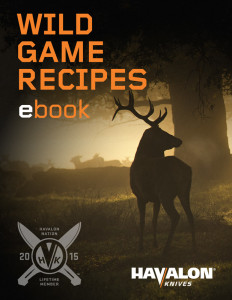 2,827 total views, 5 views today