By Vikki Trout
Confused about scouting? Follow these 8 guidelines
and come home with a gobbler!
Pre-season scouting for turkeys is just as important as pre-season scouting for deer. But beware; the wild turkey considers everything a predator and will rapidly vacate the area – no questions asked. Here are some tips that may ultimately lead to success.
What TO Do
Certain scouting practices are tried and true, and you'll definitely benefit from them.
1. Do locate roost areas: Nothing beats hearing a bird gobble at dawn. Make sure you arrive early on quiet mornings and select high areas to listen from. If wind persists, it's often best to listen from lower areas where you encounter less wind.
Turkeys enjoy roosting over bodies of water (such as a woodland lake or pond). Wooded valleys also entice turkeys since they prefer flying down to hilltops and sides of ridges. This provides enhanced visibility both from their roost tree and once they land. Pine thickets and other areas of conifers are attractive roost sites, especially during harsh weather, since they provide dense cover.
A sure sign that turkeys are using a particular area for roosting is finding droppings and feathers on the ground. If birds roost in an area consistently, you will find a concentration of sign under the trees. And, what will be more obvious, some wing feathers dislodge when a bird flies up or down from the roost tree.
2. Do discover strut zones: When looking for a strut zone, remember that the gobbler heads there for one reason – he wants a hen to see him! In other words, he will not select a strut zone that conceals him. An old roadbed, hilltop, or field edge are likely strut zones. When the gobbler struts, his wings drag the ground – the drag marks are a sure sign there is a tom in the vicinity. Typically, gobblers will head to their strut zones around midmorning.
3. Do find fields birds are frequenting: Fields are great places to scout for turkeys. Whether it is an agricultural field or a pasture where cattle are grazing, hens find an abundance of insects that fulfill their need for protein to aid in egg production. Of course, where you find hens you will most likely find a gobbler, too.
4. Do look for scratching and feeding areas: Although fields attract turkeys, they warm up fast as the temperature rises, causing the birds to seek refuge in cooler, shady woods. Turkeys walking in woods and foraging for insects will leave obvious sign. Their scratching will cause quite a mess. Leaves will be pushed aside and often clustered. Turkey scat is typically abundant near scratchings.
What NOT To Do
When scouting for the elusive wild turkey, certain things will lead to a scouting disaster. The following rules will help you avoid that.
1. Don't get too close to roost areas and bump birds: Use extreme caution while scouting for roost areas. Too close and you could send birds flying in every direction. On the flipside, if you are too far from the roost area, you may not realize exactly where turkeys are roosted. Spooking birds from the roost while scouting could spell disaster because you're alerting them to their major predator – YOU! Always keep a safe distance from a gobbling bird during early morning and avoid approaching too close.
2. Don't scout at the wrong times of day: Look for roost areas during the middle of the day, long after birds have left the roost and long before they return. Listening for birds to fly up in the evening is also a good idea, but make sure you are concealed in brush away from the roost and the path they're likely to travel to get to it. Then you can quietly sneak out without being detected.
Scouting fields during daylight requires caution. When approaching a field, move slowly and quietly. Stop in various locations and hit a crow call. This may cause the gobbler to speak up, letting you know where he is before you surprise him. Once you have located a tom, get out and leave him alone until the opener!
 3. Don't use hen calls to locate birds: Yes, nothing boosts confidence more than calling to a tom and hearing him reply or even calling him in! But save that for turkey season because it could hurt your chances. Toms that repeatedly hear hen calls, but see no hen, could become call-shy. As mentioned previously, the only call you may want to use while scouting is a locator call. In addition, some states have laws against pre-season calling.
4. Don't sneak up on turkeys you hear or see: Turkeys can almost see behind them, and they see color. In other words – they will probably see you before you see them. When scouting, your goal is to know where the turkeys will be for the season opener. It is more important to have the birds around on opening day than attempt to sneak up close and scare them into the next county! For this reason, do your pre-season homework and then leave.
One more point worth mentioning is this – learn the terrain! Fences, creeks and other barriers might not look like much, but they can stop a turkey from walking into your effective shooting range. Knowing where these obstacles are may help you walk out of the woods with a turkey in your vest this season!
Download your FREE copy of
Turkey Hunting Secrets You Must Know This Spring.

***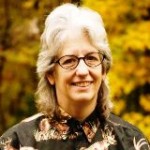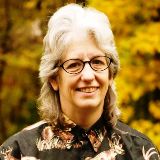 About Vikki Trout
Vikki Trout is a full-time freelance writer and photographer from southern Indiana. She loves hunting turkey, deer, bear, and small game. When she's not hunting, she loves capturing wildlife thru the lens of her camera. Please visit her website at www.troutswildoutdoors.com.
4,601 total views, 1 views today