By Bernie Barringer

Ever since the advent of outdoor TV, hunters across the US have become more aware of the hunting possibilities for chasing whitetails in other states, and many seek their hunting dreams away from home.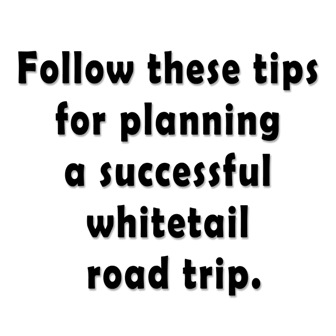 It's now common knowledge, there are places where whitetail hunters see big bucks almost every day – bucks that would be the buck of a lifetime in Michigan, Pennsylvania, the Carolinas or the Southeast. Midwestern states like Kansas, Iowa, Missouri, Wisconsin, Illinois and Ohio have earned a deserved reputation as destination states where hunters can go for a chance at shooting a mature whitetail – not to overlook sleeper states, such as North Dakota, Tennessee, Nebraska, and Kentucky too.
Each year hordes of hunters are applying to hunt these Midwestern whitetail meccas, but for many people, shelling out $3,500- $4,500 for a guided hunt, plus licenses and tips, is way over the top. Not even a consideration.
Can a person hunt those places on a do-it-yourself basis? The answer is a resounding "YES!" But you better know what you are doing before you jump in the truck and head for Whitetail Heaven. Here are some tips that will dramatically increase your odds.
Know What You're Getting Into
Whether you're a gun or bow hunter, make sure you know the state's regulations. Start by researching the states and familiarize yourself with their tag allocation process. Expect to take three years of applying to draw a tag for the good zones in Iowa. By the time you buy two years of preference points for Iowa, the most sought after trophy state, and then purchase all the licenses and tags required, you will have about $650 invested before you ever leave the driveway.
Kansas and Illinois also have drawings for tags, but allow many more non-resident hunters so you can draw most every year in those states. Wisconsin, North Dakota and Missouri are still bargains with low priced tags and over-the-counter tag purchasing. Pricing varies a lot. My database of Whitetail and Bear Hunting Tag Application Information will give you a huge head start in learning this part of the equation. Download it and get started now.
An important thing to remember is that you should plan as far in advance as possible. Now isn't too early to start planning for next year, because a big part of planning is gathering information and weighing its value.
Do Your Homework
Today's Internet technology is incredibly valuable to hunters and offers some amazing shortcuts to learning how and where to hunt. Google Earth and Bing Maps offer aerial photos of public hunting lands. The various states' natural resource departments offer websites with lots of information. Websites like my own bowhuntingroad.com and others offer lots of free resources and advice for the travelling hunter.
Interactive forums like archerytalk.com give you an opportunity to ask questions of people within the state you choose, and others who have hunted there as non-residents. You might even meet hunters online who will help you with logistics on the destination end. If you're flying, they might meet you at the airport, or let you ship some of your gear to them. They might even steer you away from bad properties or toward good ones. It's always helpful to know and trust someone where you're going.
Those resources will guide you to a general area, and the aerial maps even help you narrow down specific stand sites that look good from the air, but you have to get out on the ground to really determine for sure if that is where you want to be. And that's the final step to finding a great place to hunt – setting up in the right location.
So much for planning. Don't miss Part 2, Execution, where I'll give you some tips on what to do when you get to your hunting destination.
***
About Bernie Barringer: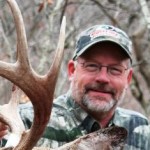 Bernie Barringer hunts a variety of species in several states and Canadian provinces. He has published more than 400 articles in two dozen outdoor magazines and authored ten books on hunting, fishing and trapping. He is the managing editor of Bear Hunting Magazine, and blogs his hunts on his website www.bowhuntingroad.com.
For more articles by Bernie Barringer, click here.
 When buying gear for your trip, don't forget the best deer skinning knife.
2,943 total views, 1 views today