By Darl Black
Six simple tips will give you expert pictures!
Earlier this week, I mentioned how bass anglers often don't eat their catch or mount their trophy. Instead, they take a picture!
Today it seems like everyone uses a cell phone to take pictures. Many people get remarkable shots without controlling for proper exposure and F-stop settings. Yet many anglers still end up with poor pictures because they fail to consider composition or lighting — the things outside the camera. Here are six quick tips to help you take better fish photos even if all you have is your cell phone.
Slightly hazy overcast days will likely produce a better "hero shot" than extremely bright overhead sun. Avoid taking photos out in the middle of the lake on a bluebird sky day. If possible hold the fish in an aerated livewell and take photos when the sun is lower in the sky. If you must shoot mid-day under bright sun, seek the shade of a tree, bridge or overhang of some sort.
When taking photos with sun low in the sky, keep the sun behind the camera, or slightly to the left or right of your shoulder. Unless you have a camera where you can control exposure or have a fill-flash setting, do not place your subject between the camera and the sun.
When possible, use a shoreline as a background rather than open water. It's more interesting.
For a hero shot of a trophy fish, fill the frame with the fish and the face of the angler. Do not stand so far back that the entire person appears in the frame and the shrinking fish becomes a mere "accessory."
Look for clutter before you snap the shutter — a rod or line crossing the face of the angler, or for any odd object that may distract from the big bass message of the photo. Get rid of any distractions — it's all about the fish.
To prevent severe damage to the jaw of a bass, do not cock the jaw open at an angle when holding it out of water. Instead, in a one-hand vertical shot, position your wrist so the bass hangs straight down. For a horizontal shot support the bass with two hands. And if your photo session takes more than a minute or two, put the bass in the water to reduce the stress on him. Remember, he's tired — you just beat him in the battle of his life.
---
About Darl Black: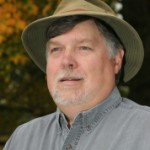 Darl Black is a lifelong freshwater angler and veteran writer/photographer. Darl tackles a wide variety of fishing related stories for print publications and websites. Of all fishing, angling for smallmouth bass is his favorite pastime.  He may be reached for assignment at darlblack@windstream.net.
---
Join the Havalon Nation today!
[hs_action id="10664″]
1,246 total views, 1 views today