By Tracy Breen
Don't miss Rinella's tips for hunting public land, why he
thinks meat tastes "gamey" to some people, and what
he really thinks about the Havalon knife.
Michigan outdoor writer Tracy Breen sat down with one of Havalon's favorite hunters, Steven Rinella, to ask some of the questions you might have been wondering about.
Breen: Approximately how many different states do you hunt during a year?
Rinella: I do the bulk of my hunting in Alaska and Montana. I lived in both of those states and I have a brother in each, so I know the landscape in each and I have access to gear and equipment such as boats, llamas, etc. In addition to those two states, I'll usually hit three or four other states and maybe a different country or two. Last fall and spring, for instance, I hunted Alaska, Arizona, California, Montana, Mexico, and New Zealand.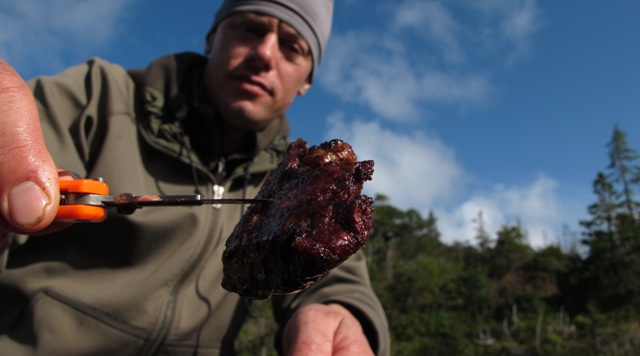 Breen: That's a busy and grueling schedule. Of all the states you hunt in, which one do you think offers the best hunting opportunities overall?
Rinella: Alaska is really hard to beat, especially if you have the time for extended trips. It's not the kind of place where you can make quick after-work outings, but you can spend some amazing weeks there. You've got everything from blacktail deer in the south to muskox in the north, with Dall sheep, grizzlies, caribou, moose, and lots more in between. A few states are tied for second place. Wyoming, Montana, and Idaho all have great hunting opportunities and abundant tags without having to draw long-shot tags.
Breen: You often hunt on public land where hunting can be extremely difficult, yet you fill your tag most of the time. Could you provide hunters with a couple tips to help them be successful when hunting on public land?
Rinella: Here are two of the most important things to keep in mind. (1.) Do your homework. Study maps and prowl fish and game websites for appropriate information. Call as many locals and sporting goods stores as possible and pick their brains about the area you want to hunt. Also use social media platforms and chat rooms to reach other hunters who might know the area. (2.) Spend as many hours as possible in the woods. If you're only hunting morning and evening, you should be scouting new locations during the day; basically, put every possible moment toward reaching your goal. On a public land hunt, you shouldn't spend a lot of time lolling around the camp.
Breen: You're all about eating the meat, but many hunters complain that their wild game meat has a "gamey" flavor. Do you think this is often due to poor field care? What should hunters do to ensure their meat tastes great?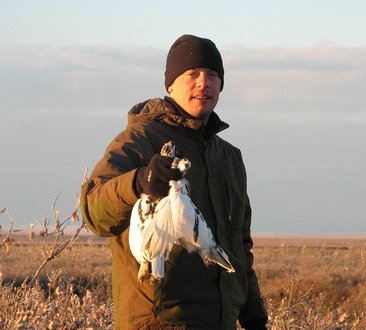 Rinella: I think that some forms of gaminess are linked to poor field care. Keeping meat cool and dry is essential for good tasting meat. Beyond that, though, I think that the gaminess issue is overplayed. When people say wild game tastes funny, they are making a relative comparison. That is, they are saying that it tastes funny compared to some other kind of meat. I think that serious hunters need to rethink what normal is. Too many guys think that normal is McDonald's hamburgers and grocery store beef steaks. Wild game is never going to meet that standard. I'll argue that game is actually much better than that, but I've trained my palate over many years of following a wild game diet. So my sense of taste has been re-calibrated in accordance with an older, more natural diet.
Breen: Havalon knives is one of your show sponsors. Has the Havalon knife made the job of field dressing easier for you?
Rinella: Absolutely! I never worry about having a sharp knife anymore, because my Havalon is always sharp. Honestly, every single friend of mine has switched to Havalon. I cannot think of one guy who's tried a Havalon without making the switch entirely. I can field dress and quarter a deer-sized animal in half the time that it used to take me. In ten years, replaceable blade knives will be the norm, not the exception. And Havalon will remain the top name in the business. I'd be willing to bet a lot of money on that.
Watch Steven Rinella's "MeatEater" on the Sportsman's Channel, Sunday at 9 PM. Check listings for other broadcast times. Order his new book, Meat Eater: Adventures from the Life of an American Hunter, from Amazon.com.
***
About Tracy Breen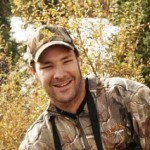 Tracy is a full-time outdoor writer and consultant in the outdoor industry. He works with a variety of outdoor brands and television shows including Havalon Knives and the MeatEater. Learn more at www.tracybreen.com.
For more articles on Steven Rinella, click here,
and for articles by Tracy Breen, click here. 
8,841 total views, 1 views today