By Darl Black
What's a fisherman's first sign of spring?
The first crappie caught from open water.
Our crappie expert tells you where and how to get that fish.
Most people notice the first robin and noisy spring peepers as the harbingers of seasonal change. Fishermen judge the end of winter by that first crappie caught from open water. That's why the iced-over lakes won't melt soon enough for northern anglers who prefer soft water to hard water. But with winter's mid-point in the rear view mirror, every day down is one day closer to spring thaw.
The initial melt in the backwaters of lakes and rivers sends anxious anglers in search of crappies. From the bank, by wading, or in a boat, many fishermen will catch speckled papermouths. Others will not, perhaps mystified why they didn't. To be successful, each fisherman must have an understanding of several key points for ice-out crappies.
Tip #1: Know the Reason for
Their Seasonal Movement
Some anglers mistakenly believe this early bite is a spawning run. Not so. A more appropriate analogy would be a visit to the buffet table. Early spring crappies are in and out of specific shallow-water locations in a fairly short time, with departure dictated by either receding water level or increasing temperatures which stimulate the food chain on the main lake.
Tip #2: Location is
Oh-So Critical
Shallow, dark bottom sites removed from the main body of a lake are the areas of which lose ice-cover first. Typically filled with submerged decaying vegetation, these areas absorb heat from the sun thereby increasing the water temperature above that of the main body of water. This encourages plankton growth, which in turn attracts small minnows as well as crappies. Specific lake sites include marshy seeps, the backs of secluded bays, marina basins and boat canals—sites with water roughly 2 to 4 feet deep (although the channel may be somewhat deeper). On major creeks or larger rivers, the early target areas for crappies are shallow slack-water sloughs, connected oxbow ponds, and flooded tributary stream mouths. Some type of cover is always a prerequisite: flooded shoreline brush, last season's submerged vegetation, beaver lodges, logs, stumps and dock posts. Often the ice-out bite takes place in areas that fish abandon later in the spring as high water recedes.
Tip #3: Timing is Everything
With a couple days of warming sun, black-bottom backwater sites heat up quickly, attracting prey and predators. Crappies are eating but not aggressively chasing. Most hover almost motionless, gingerly sucking in small tidbits including zooplankton, aquatic invertebrates and small minnows. As noted, some of these shallow areas do not maintain enough depth to support fish once high water starts to drop; in these instances the fish may be present for a very short time—measured in days. In other situations, where water level is stable, the "ice-out" bite may extend for several weeks before crappies pull out. Time of day is also a factor; during the winter-into-spring period, crappies will feed stronger in the late afternoon. And there is the impact of the proverbial cold—crappies get a major case of lockjaw when a spring cold front causes water temperature to drop. Factor everything into your timing and plan your fishing accordingly.
Tip #4: Use Fresh Line on Balanced Outfits
It's the first outing of the open water season, and many fishermen have neglected to change line. Left on the spool over the winter, line takes a serious set which will greatly impede smooth, accurate casts. For smaller diameter spools on panfish-size spinning reels, I prefer monofilament. Four-pound test on a light-action 6′ spinning rod is perfect for casting. A suggested back-up outfit would be 9′ long dipping rod with six-pound test. Because you do not want to disrupt the cover, never go with line so heavy that it cannot be broken easily if solidly snagged.
Tip #5: Your Bait Should Be Tiny
Most fishermen automatically think a fathead minnow is the best live bait for crappies. However, minnows are not the first choice of experienced anglers at ice-out. Instead, a tiny ice dot jig tipped with a live maggot, or a micro-weight leadhead with a small scented soft plastic imitation bug larva are preferred. These baits attempt to imitate zooplankton, aquatic nymphs, scuds and freshwater shrimp. Yes, small live minnow will work but a live maggot or waxworm—more often than not—will out-produce a minnow right after ice out.
Tip #6: Bobbers are Mandatory
Ice-out crappies won't chase prey around the backwater once they have found cover to their liking. They remain almost motionless, surveying their surroundings while sucking in anything that appears edible when it slowly swims by. Crappies may mosey up to perceived prey that is hovering nearby, and scrutinize it carefully before ignoring it or sucking it in. Without question, the best way to present tiny jigs either stationary or at dead-slow forward speed in shallow water is with a small bobber. Continue to adjust the depth setting of the float every few casts until you hit the magic depth where crappies are holding. The depth of the fish can change from day to day, and even hour to hour as evening approaches.
If you include these six tips in your ice-out strategy, you'll head home with a catch that says, "Spring has sprung!"
***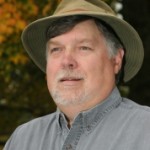 About Darl Black
A lifelong freshwater angler and veteran writer and photographer, Darl tackles a wide variety of fishing related stories for print publications and websites. Of all fishing, angling for smallmouth bass is his favorite pastime. He may be reached for assignment at darlblack@windstream.net.
4,181 total views, 1 views today