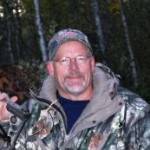 Bernie Barringer hunts and fishes for a variety of species in several states and Canadian provinces. He has published more than 400 articles in two dozen outdoor magazines and authored 11 books on hunting, fishing and trapping. The latest is The Freelance Bowhunter: DIY Strategies for the Travelling Hunter. He is a recognized authority on DIY hunting, and blogs his hunts on his website www.bowhuntingroad.com.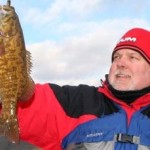 A lifelong freshwater angler and veteran writer and photographer, Darl Black tackles a wide variety of fishing related stories for print publications and websites. Of all fishing, angling for smallmouth bass is his favorite pastime. He may be reached for assignment atdarlblack@windstream.net.
Mike Bleech has been a full-time freelance writer/photographer since 1980 with more than 5,000 articles published in more than 100 publications. He is the outdoors columnist for the Erie Times-News and the Warren Times Observer. Over the years he has become an expert at hunting the Allegheny National Forest and other public lands, and an accomplished trout fisherman.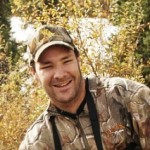 Tracy Breen is a full-time outdoor writer and consultant in the outdoor industry. He works with a variety of outdoor brands and television shows including Havalon Knives. Learn more atwww.tracybreen.com.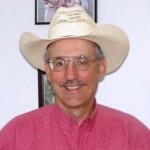 Tom Claycomb III lives in Idaho and writes outdoor articles for various newspapers, magazines & websites. If it's something outdoors, he probably likes it. You can read some more of his writings at www.Amazon.com,
 www.TomClaycomb3.com, and www.BassPro.com.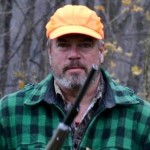 A registered Maine master guide, outdoor writer, and nature photographer, author William Clunie is "living the dream" in the rugged mountains of Western Maine. He can be reached at:william.clunie@gmail.com.
For the past 30 years Judd Cooney has been writing and photographing full time in addition to running his guiding and outfitting operation, spending 18-20 hours a day trying to avoid working an 8-5 job. He says, "I wouldn't change it for the world!" He has articles or photos in many of the outdoor magazines every month, covering bowhunting, muzzleloader hunting, big game, small game and predator hunting, plus turkey, waterfowl and upland game hunting. He can be reached through his website,www.JuddCooney.com.
Ed Hall has been hunting since he was just six years old when his father gave him a .22 revolver because he was too small to properly hold a rifle. He lived in Vermont for many years, but then decided to move a few miles across state lines into New York for better hunting property. As well as writing for the Havalon Post and other hunting publications, his credits include: Guns & Hunting Field Editor, Fur-Fish-Game (15yrs.); Field Editor, Bear Hunting Magazine (6 yrs.); Gun Editor, Woods & Waters USA (30yrs.); Rifles and Optics Editor & Handloading Editor, Bear Hunters Online (1 yr.). Ed is an active member of, OWAA, NYSOWA & NEOWA.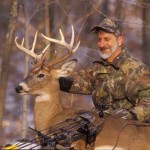 Brad Herndon was born and raised in southern Indiana in the pleasant valley of Starve Hollow. In the 1980s he embarked on an outdoor writing and photography career. For the past 24 years his articles on deer hunting strategies have been well-received by whitetail enthusiasts. His book, Mapping Trophy Bucks, is one of the best selling books in the whitetail market.

Herndon's work can be found in most major hunting publications and his photography has won several awards. His clientele of outdoor companies is extensive and his pictures have been published on the covers of numerous outdoor magazines and catalogs, such as Cabela's, Bass Pro Shop, and Outdoor Life,
among others.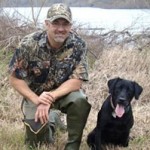 Since his college years, Brian Johnson has been training dogs for duck hunters. Besides his dog training business, he is the pastor of the Outdoorsman's Church of Winnie, TX Contact him through www.DuckDogTrainer.com. When he is not preaching, training a dog or hanging out with his family, you can find Brian on a golf course in pursuit of a different kind of birdie!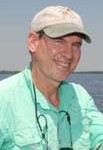 Mike Marsh's articles, columns and photos have appeared in more than 100 magazines and newspapers. He lives in Wilmington, North Carolina and has written four books about the state's hunting, fresh-water and salt-water fishing. His latest is Fishing North Carolina. To contact Mike, view his award-winning articles and photos, or order his books, visit www.mikemarshoutdoors.com.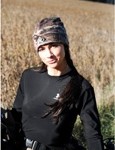 Nicole McClain is involved with brands and foundations including GearForWarriors.com, Mathews, Deer & Deer Hunting Magazine, Havalon Knives, CAMX Crossbows, Nikon, Hawke Optics, Field Logic, 20th Century Fox, Fight Like a Girl!, Kellogg's, Susan G. Komen, Pickle Press Comics. She says, "I'm a warrior, hunter, fighter and survivor regardless of what mud you sling my way. I'm good with mud."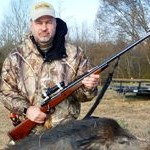 Max Prasac is an outdoor writer with columns in Bear Hunter's Online magazine. He's a regular contributor to the NRA's American Hunter as well as a frequent contributor to Gun Digest magazine. He is also the author of Gun Digest's Big-Bore Revolvers and the Gun Digest Book of Ruger Revolvers.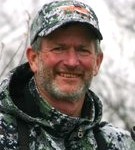 For over two decades, Bob Robb's articles and photographs have appeared in most major outdoor magazines. Currently he is editor of Whitetail Journal and Predator Xtreme magazines. Bob was founding editor of Petersen's Bowhunting magazines, and the author of many books, including The Field & Stream Bowhunting Handbook, and The Ultimate Guide to Elk Hunting.  Bob sees the value of super-sharp, lightweight Havalon knives.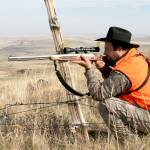 Chad Schearer is a World Champion Elk Caller and 2 time Eastern US Elk Calling Champion, 2004-2007 Co-Host of O'Neill Outside presents Blackpowder Guns and Hunting television show on Versus, Fox Sports South and Sun Sports. He is a licensed Montana Professional Outfitter & Guide, a freelance writer – his articles and photographs have been featured in several magazines including Outdoor Life, American Hunter, American Rifleman, Field & Stream. He is the past Editor of Blackpowder Guns and Hunting Magazine and the current Director of Media Relations for CVA Muzzleloaders, PowerBelt Bullets, DuraSight Rings and Bases, Quake Industries and Konus Optics. He has hunted and fished extensively around the world, and has conducted over 1000 hunting and fishing seminars across the United States. You can find Chad at:  www.shootstraighttv.com.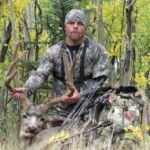 Aron Snyder knows a thing or two about knives. As the star of Outdoor Life's Live Hunt, he needs knives he can depend on when in the wilderness for weeks at a time. We're happy to know he always carries a Havalon Knife in his pack.

Born and raised in a small logging town in the middle of the Oregon cascade mountain rage, hunting became a way of life for Aron at a very young age. His passion for the outdoors really took hold at 14, working every summer with the United States Forest Service as part of their trail crew team clearing 10 miles of trail per day, with 5 days worth of gear on his back and an axe in hand. Upon turning 17, Aron joined the United States Army and over an 8 year period attended and graduated from; Airborne School, Air Assault School, Land Navigation, Mountaineering, Survival School and Ranger School. These days, Aron's passion is backcountry bowhunting, and he averages 100 days a year in the wilderness, and has probably spent more time sleeping on the dirt than in a bed.  Follow Aron on "Live Hunt" at www.outdoorlife.com.

Outdoor writer and speaker Steve Sorensen is the author of Growing Up With Guns, writes an award-winning newspaper column called The Everyday Hunter®, and is editor of the Havalon Sportsman's Post. He has also published articles in Deer & Deer Hunting, Outdoor Life, and many other top magazines across the USA. Invite Steve to speak at your next sportsman's event, and follow him at www.EverydayHunter.com.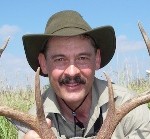 Ron Spomer is rifles/optics columnist for Sporting Classics and North American Hunter magazines and host of Winchester World of Whitetail on NBC Sports. Learn more at www.ronspomeroutdoors.com.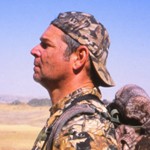 Jay Strangis served as Editor of Petersen's Bowhunting for 15 years. Jay has bowhunted across North American and on three continents, taking many trophy animals along the way. He has a special passion for spot-and-stalk mule deer hunting.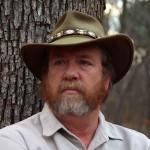 Keith "Catfish" Sutton of Alexander, Arkansas was inducted into the National Fresh Water Fishing Hall of Fame in 2012. He has written four books on catfishing for beginners and experts alike. To order autographed copies, visit www.catfishsutton.com.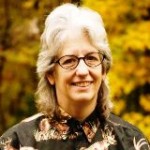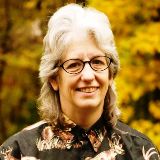 Vikki Trout is a full-time freelance writer and photographer from southern Indiana. She loves hunting turkey, deer, bear, and small game. When she's not hunting, she loves capturing wildlife through the lens of her camera. Please visit her website at www.troutswildoutdoors.com.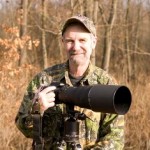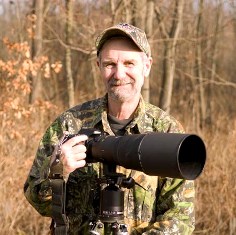 Southern Indiana hunter John Trout, Jr. is a full-time freelance writer and photographer specializing in whitetail deer, wild turkey and black bear. He has authored eight books and his work has appeared in nearly every publication in North America. You'll enjoy a visit his website at www.troutswildoutdoors.com.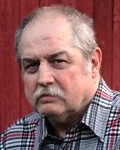 A lifetime of hunting and outdoor writing has put Bill Vaznis' byline in every major outdoor magazine in North America. He has published over 1,000 articles and columns plus thousands of photographs on bowhunting, big-game hunting and freshwater fishing. Today he owns and edits a rapidly growing digital magazine for bear hunters named Bear Hunters Online. He has also published three how-to hunting books: Successful Black Bear Hunting, 500 Deer Hunting Tips andStill-Hunting Trophy Whitetails. He lives on a farm in upstate New York with Grizz, a 30-pound woodchuck with a voracious appetite for the neighbors' gardens.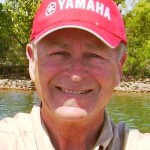 A retired teacher, Steve Weisman is a member of OWAA and AGLOW* and has been a freelance outdoor writer for 19 years. He writes for several publications throughout the Midwest. He enjoys sharing news about the outdoors through his own experiences and the information gained from DNR wildlife and fisheries biologists and outdoor experts. Contact Steve at stweis@mchsi.com.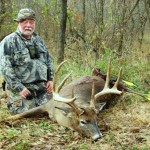 Barry Wensel is one of the nation's top hunters using traditional archery equipment, and the author of The Crooked Hat Chronicles, tales of his adventures and misadventures  are available at www.brothersofthebow.com. If you ask him why he wears his hat crooked, you'll get his sense of humor. He says, "So the animals I'm shooting don't think I'm looking at them." It works – in 2011, while wearing his crooked hat, Barry took his oldest buck ever, an incredible 9½ year old.

Gene Wensel is a widely known and universally respected hunter who is dedicated to traditional archery equipment. He specializes in whitetail deer but he'll shoot anything, from Iowa to Africa. He has written for just about every bowhunting and whitetail periodical. Gene, his brother Barry, and their buddy Mike Mitten, are known as "Brothers of the Bow." Their website is www.brothersofthebow.com.
---