Congratulations to Victoria Hom-Roan of California!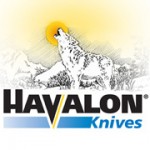 She won a complete set of Havalon Knives (twelve knives including extra blades and holsters) from the drawing at the ISE in Sacramento.
If you would like a chance to win a free Havalon knife, register your email address at www.havalon.com, one winner is drawn each month.  Also, you could have a chance to win a complete set like Victoria if you visit and register at the Havalon booth #2417 at the Eastern Sports and Outdoor Show in Harrisburg, PA Feb. 5th-13th.
1,379 total views, 2 views today