By Tom Claycomb III
Don't miss out on airgun excitement!
Nearly every hunter started off with an airgun. My first was an old Crosman BB gun with a compression barrel. Then I upgraded to a pump-up Benjamin .22 cal. pellet gun.
Today's airguns are wildly popular because they've progressed by leaps and bounds in accuracy and speed. The last 50 years have seen major advances, with some airguns boasting speeds of 1,450 fps — that's 200 fps faster than a .22 rimfire! At the recent SHOT Show I tried out Crosman's new .357, which they advertise as enough gun for shooting hogs and deer. But for now, we're talking about small game hunting.
In Idaho, we have the Townsend ground squirrel, popularly known as a whistle pig. It resembles a hyper-active miniature prairie dog. I often fire between 400 and 500 shots per afternoon. 99 percent of my shots will be under 200 yards, with a large percentage being closer than 75 yards, making whistle pigs the perfect game for hunting with airguns.
Although I hunt from Alaska to Florida, local whistle pig hunting is one of the highlights of my year because it provides high-speed shooting and a lot of excitement. One day my 90-year-old buddy Roy Snethen hit one, and by the time I could say he had him, a hawk swooped down and grabbed the squirrel. Hawks, eagles and badgers often pick them up, but usually not that quickly.
I've taken plenty of ground squirrels with a .22 rimfire, so I can say with confidence that whistle pigs don't spook as badly when you're hunting with an airgun. They pop back up a lot faster. Last spring I shot three off one hole within minutes.
One big benefit of airguns is that even though high-end models are expensive, they're much cheaper to shoot than a .22 and there's no shortage of ammo. Speaking of ammo, manufacturers offer several types. Some pellets are designed for target and hunting, but super-light pellets achieve much higher speeds. However, accuracy always trumps speed, so test various pellets to see which one is most accurate in your gun.
For small game hunting, you have two options in rifle mechanisms: break-barrel rifles and compressed air models. (Yes, also the old pump-ups.)
You can argue which option is best, but a fun and really accurate rifle is the Benjamin Marauder. It requires a compressed air tank. Fill the tank to 5,000 psi and attach a quick disconnect hose to the air cylinder on your rifle. Charge the rifle to 3,000 psi. As air pressure drops, so will your pellet. They recommend refilling it when it drops to 2,000 psi, but when I'm under those zombie whistle pig attacks I don't stop firing until 1,000. At that pressure I can see the pellet flying.
Last year, every time I went out it was windy and I still hit them at 75 yards. This spring I plan on hitting them at 100 yards.
Without a second auxiliary tank, you'll run out of air in the middle of some hot and heavy shooting. Speaking of hot and heavy, with an airgun you don't have to carry 2-3 rifles since they don't overheat like a .223 does.
If you're ready for an airgun, here's what to consider:
Compressed Air Model: Example — Marauder/Woods Walker
Higher speeds can be achieved with compressed air models.
Eventually you'll want two air tanks. (Purchase compressed air at a skin diving shop.)
Break Action Model: Example — GAMO Whisper Fusion Pro
No air tank makes it easy to carry and ready to go anytime — good for a lot of shooting.
Most break actions aren't as accurate starting out, but accuracy stabilizes at around 300 shots.
Choosing a Scope:
Airguns will ruin the best conventional scopes, which are built for backwards recoil. Airguns have forward internal recoil, so get a scope made specifically for an airgun.
Scopes that manufacturers put on air rifles work well. For a nice specialized airgun scope, check out the Leupold 3x9x33EFR.
About Game Animals:
Air guns are perfect for any small game, such as rabbits, ground squirrels, grouse, coons, possums, turtles, rats and other pests.
For hunting, buy a .22 caliber. Animals will feel noticeably more whump than they do from a .177.
Why use an airgun? For one, the nostalgia. For two, the challenge. Maybe you want to shoot without making a lot of noise. If nothing else, it will be a lot of fun. You might feel like you've gone back in time. At the Squirrel Masters Classic in Alabama last year, Tony Dolle summed it up best by saying, "Dang, I feel like I'm six years old again and need to find a tin can to shoot!"
---
About Tom Claycomb III: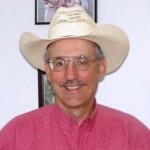 Tom lives in Idaho writes outdoor articles for various newspapers, magazines and websites. If it's something outdoors, he probably likes it. You can read more of his writings at www.Amazon.com and www.BassPro.com.
---
Have you seen our new Piranta Stags?
Available in blaze orange and black!
Click here: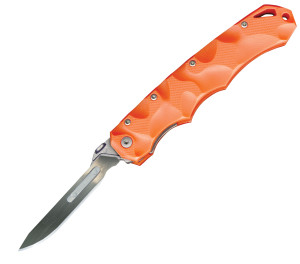 2,861 total views, 2 views today