by Steve Sorensen
"You're not touching the bear with those knives. We use these." They flipped open their Havalon Piranta-Edge knives.
The bear's massive head was a gigantic slow-motion metronome – tick, tock, tick, tock as he lumbered along. In seconds the ravine would swallow him up. The crosshairs settled on the beast's shoulder and Tom pressed the trigger.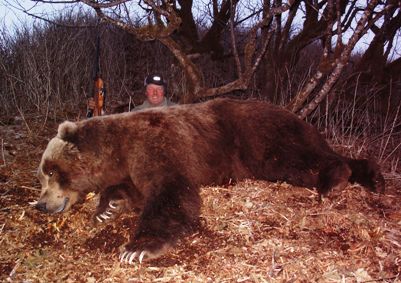 Gunfire exploded into the hunters' wordless thoughts. The immense bear somersaulted, bit at his side and rolled out of sight. Then, stillness. Silence.
Somewhere in that thick alder ravine was a monster. All eyes stared ahead as the men crossed an open meadow. Guide John Rydeen oozed along the edge of the ravine, soaking up every detail. "Keep watching for him!" Was the bear dead, or alive? At any moment a goliath, angered by a bullet in him, might hurtle toward them.
John pointed with his gun barrel and whispered, "There." Minutes passed. He studied the huge mound of brown fur for movement, but the giant lay still.
"That's good shootin', Tom!" Lance Kronberger hollered. "He has way good fur! What a stud!"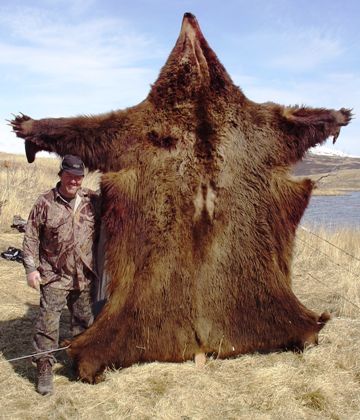 My boyhood buddy Tom Carlson had left nothing to chance on his Kodiak Island brown bear hunt. We were kids when we first dreamed of hunting Alaska and we talked about it as we cobbled scraps of lumber into a treehouse high in an old red oak. I still remember Tom's exact words, "Someday I'm gonna get one of those giant Kodiak bears."
Tom is serious about his gear, and none of it is cobbled together like that old treehouse. He carried a rifle that was more than adequate, expertly handloaded bullets that would hit hard, drive deep and do damage, optics that could show you the wax in the bear's ears from a mile away, and three top quality knives – one an expensive custom job – all honed to shaving sharpness.
Tom's guides appreciated his .378 Weatherby Magnum MK V, his 300-grain Bitterroot bullets, his Leica Geovid binos, but when it came to his knives they said, "Put 'em away, Tom. You're not touching the bear with those knives. We use these." They flipped open their Havalon Piranta-Edge knives. "It's late and we can't waste time. These will do the job much faster. If they get dull we change blades and keep going."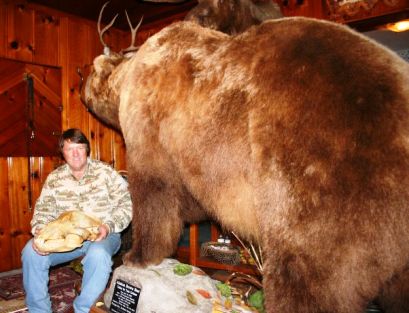 Still, it took half the night to skin the bear before an exhausting death march back to the boat, which dumped them back at camp as the sun's first rays peaked over the eastern mountaintop. When no words were left to be said, and no work left to be done, the bear's hide measured 10′ 10″ from paw to paw. And the skull, at 28 4/16″, would easily qualify
for the all-time Boone and Crockett rankings.
That's proof enough – Havalon knives can do the big jobs and the tough jobs. Tom's guides are just two of the hundreds around the world who rely on Havalon knives with their surgical scalpel blades. And as more guides find out about them, more of these efficient little knives with their crazy-sharp blades are finding their way into the Alaskan bush, the African svelte, the Australian outback, and anywhere else trophy animals live.
If expert guides are using Havalon knives, then why not you?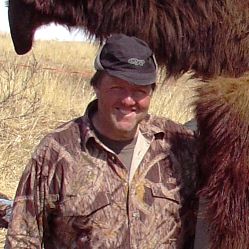 About Tom Carlson:
The complete story of Tom's record book brown bear appeared in Sports Afield magazine. Tom, owner of T C Racing, builds precision engines that win on the ATV pro racing circuit.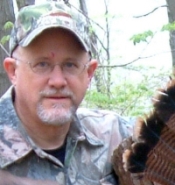 About Steve Sorensen:
Award-winning outdoor writer and speaker Steve Sorensen loves the Havalon knife, and has been a fan of knives since he begged his dad for a hunting knife when he was six years old. His articles have been published in Deer & Deer Hunting Magazine, Sports Afield, and many other top magazines across the USA. Invite Steve to speak at your next sportsman's event, and follow his writing on his website, www.EverydayHunter.com.
8,781 total views, 1 views today