By Tom Claycomb III
Follow these 5 easy steps to make delicious turkey jerky 
I'm amazed at how many turkey hunters in America smoke their turkeys. If you have one from this season why not try a little different twist? Make him into turkey jerky. If you've never made turkey jerky don't panic – it's pretty simple. So, where do we begin?
1.  First let's pick our spices.
It's fun to mix your own. You can create a mixture of salt, pepper, garlic, Worcestershire, cayenne, and soy sauce. However, to get started I'd recommend using a pre-mixed package. The good thing about premixed kits is that they come with cure (nitrates) so you can keep your jerky unrefrigerated. This allows you to throw a baggie of jerky in your backpack and go hunting all day and it won't spoil.
I've had super good luck with Hi Mountain Seasonings. I love their Hickory Jerky mix.
2.  Now let's prepare our meat.
You can use all of your turkey or just use the breast. It's easier to slice if it's slightly frozen. Normally I slice my jerky as thin as I can, but turkey meat is softer and after you mix it up it spreads out thinner than you originally sliced it. You can experiment and see how you like it but I recommend cutting it a little thicker than you would deer meat.
I noticed that Hi-Mountain also sells a kit they call "Jerky Board & Knife Set." It has a slicing board, knife for slicing the meat, and also comes with spices. It should be a good starter kit. Or, Havalon's super-sharp Baracuta-Blaze Hunting Knife makes a great jerky slicing knife.
Some people whack out and remove every trace of fat and gristle. Now let's think about that for a minute. Do you really think they do that commercially? Why do you think you end up with so much chewy product? The less you do, the more jerky you'll end up with, so you don't need to go overboard on your trimming unless you want to.
If you decide to start with a package of Hi Mountain seasoning, be aware that it calls for a 15 lb. batch. Now I don't know about you but I can't remember the last time I shot a wild turkey that had a 15 pounds of breast meat. So you have two choices. Measure out enough spices for however many pounds of turkey meat you have or go buy more to round out to 15 lbs.
3.  Sprinkle on the spices and mix in.
You need either one large tub or a couple of big bowls. They tell you not to use metal bowls – the salt in the cure can damage them. The cure and seasoning will come in different packages so mix equal parts in the supplied bottle and shake it up. Sprinkle on and mix the meat. Be sure to mix thoroughly.
Then cover the bowl and put it in the refrigerator. In a few hours, mix it all up again. The next morning mix it up a third time. It's best to let it season for 24 hours.
4.  Now it's ready to dry.
Native Americans hung their jerky on branches and let the sun and wind dry it out. We have several better options at our disposal now. Here are three:
Hang it on the racks in the oven and crack the door a little to let out the moisture. Put cookie sheets under it so it doesn't drip in the oven.
Use a fruit dryer or dehydrator.
Put it in your smoker on very low heat.
The cure is what allows you to smoke/dry at very low heat. If you make a homemade mixture, then you want to make sure your jerky hits an internal temperature of 160°.
When I use my fruit dryer I'll rotate the bottom rack up to the top after a few hours because the bottom rack dries faster. Yesterday when I made a batch I dried some in my fruit dryer and the rest on my smoker. On my smoker I dried it on the lowest heat setting and even then I turned it off every 10 minutes. One caution: I don't over-dry my jerky. (If I dry it too much it gets very hard and it hurts my teeth.)
5.  Package to please.
Now all that is left to do is to remove it from the racks and let it cool. Then put it in portion sizes in freezer baggies and store in the freezer.
Here's where I need your advice – how to I hide my stash of turkey jerky so my wife and kids don't eat it all as soon as I head out of town tomorrow?
***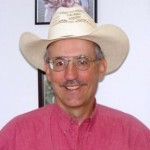 About Tom Claycomb III
Tom lives in Idaho writes outdoor articles for various newspapers, magazines & websites. If it's something outdoors, he probably likes it. You can read some more of his writings at: www.Amazon.com, www.TomClaycomb3.com, and www.BassPro.com.
 For more delicious turkey recipes, click here.
[hs_action id="7476″]

5,569 total views, 2 views today