Havalon Knives Exceeded Our Expectations…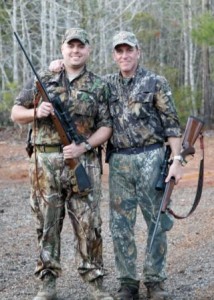 On a great hog hunt in Texas 2 years ago, my son and I found that our knives and those of our guide were not up to the task of skinning the tough hide of boars.  Our guide kept sharpening the blades on a stone while we struggled with what we had in hand. It was a tough job in the heat of the Texas sun, but we got them skinned and ready for the butcher.
Once we were home in NJ, I started searching the web for info on the best skinning knife, and every professional hunter and guide I spoke to could only say one company… Havalon. I was so impressed by their opinions, I checked out your website and had a representative contact me as well, and I placed an order for two knives and blades. Last year we returned to Texas with 6 hunters. We had more hogs to skin, but the Havalon Knives exceeded our
expectations and our hunters only used the two Havalon Knives we brought along. Needless to say, they were so impressed, as well as our Texas guide, that everyone from the hunt has purchased at least two of your knives since we returned home.
We are getting ready again to go to Texas in March for our third year, and our group is now up to nine hunters, all equipped with Havalon Knives. Thank you for a great product, I just have to make sure no one from the hunt walks away with my Havalon!
---
Have you used your Havalon knife on a hunt? How did it work for you? Let us know, we'd love to hear from you!
2,083 total views, 1 views today