By Tom Claycomb III
How A Havalon Knife Fits Into The World Of An Outdoorsman
I've worked for over 30 years in beef packing plants and have learned much there that applies to my outdoor world. I know nothing about combat or survival knives, or what knife makes the best screwdriver or pry bar. What I know about is skinning and boning out animals and filleting fish. That's my specialty.
With that said, let's discuss how a Havalon knife fits into the world of an outdoorsman. First, you need to realize one knife will not fit all jobs. It's that simple. Let's translate that into a language that everyone speaks. Do you have only one tool in your garage? I'm not a mechanic but I have at least 20 screwdrivers, 20 open end wrenches, 300 sockets, 4-6 hammers, 3-4 adjustable wrenches and the list goes on. Get my drift? Everything has its purpose, and works best when you keep that in mind.
Sure a Havalon isn't as stout as a Bowie knife. It's not supposed to be, but when used for what it is designed to do it will smoke a Bowie knife, machete or whatever you're using to field dress and cape out your big game.
Right Fast I Can List Seven Pros For The Havalon Knives…
1. Lightweight: I live in Idaho. Last season after hitting it hard elk & deer hunting I think I lost something like 15-17 lbs. I always try to cut weight in my pack, too. You can carry a stouter skinning knife, but throw a Havalon in your pack and you'll save weight. It's all you need to cape out your trophies and quarter your game on backcountry trips. They're so light you'll hardly remember you're carrying one.
2. Skinning knife: Every hunter needs to skin something. The Havalon knife does great work on every trophy from squirrel to elk to brown bear. Don't take it from me. Take it from top guides from Alaska to Africa – a Havalon folder with replacement blades lets you put your time and energy into skinning, not sharpening.
3. Caping big game: As a kid all my unlucky trophies got caped with my pocket knife. Now taxidermists use scalpels. That's what a Havalon blade is, and it excels at caping out big game – nothing is better. As I said before, one knife will not work for all tasks, so for caping, you need a Havalon.
4. Boning knife: Boning knives don't come with scabbards – therefore it's a lot safer to carry a folding Havalon in my backpack or saddlebag. If I take a tumble or have a horse wreck I won't get stabbed. So for boning in the backcountry, the Havalon folding fillet knife or the Baracuta-Blaze does double duty.
5. Fillet fish in the backcountry: The Havalon fillet knife is handy to carry for backpacking in the backcountry and also safe. When I backpack into the backcountry I'm sucking wind. Throw a Havalon in your pack – it works great to fillet dinner.
6. Fine cutting: I make a lot of sausage and teach sausage-making seminars. I've discovered that a Havalon knife works great for surgically removing tendons/ligaments that make your sausage chewy. You can remove them without wasting excess meat.
7. Myth of not stout enough: No, they will not work as a pry bar. Nor as a chisel. I have a buddy that we'll call Frank, since that is his name. He had me take the chips out of his edge and put a tip back on his knife. A month later he told me I might need to work on it again. Gee, it was back to ground zero. No knife is good for these tasks. Granted, Havalon knives have a more delicate blade that isn't intended to go through everything. One knife doesn't fit all, so for some tasks you will need a stouter blade, just like for some nails you need a bigger hammer.
A word about knife sharpening. This goes against my grain but here's the truth: most people can't sharpen a knife. I teach knife sharpening seminars and have written at least 40 articles on the topic. In fact, I sell instructions on Amazon Kindle (click here for info), so I think you should learn how to sharpen a knife. But what if you don't know how? What if you're going on a hunting trip next week? What if you're headed for the backcountry and sharpening gear is too heavy to pack? There is only one answer, and it's easy: Havalon!
So in the outdoorsman's world where do I see Havalon fitting in? I think they're great for caping out trophies, skinning the feet on bears, filleting fish and filling in for a boning knife. They'll be a lifesaver until you can come to one of my knife sharpening classes!
***
About Tom Claycomb III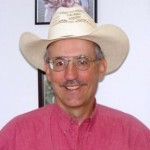 Tom has worked for 3 of the top 4 Beef Packing companies for the last 30 years and trained literally 10's of thousands of boners. He's tested knives for many of the major knife producers, written over 40 articles on knives and has taught various knife related seminars at Bass Pro Shop, Cabela's, Sportsman's Warehouse, Sierra Trading Post, Ace Hardware, and more.
Click HERE to read more reviews on Havalon Knives by Pro-hunters,
and for reviews and testimonials by hunter's and fisher's like you, click here. If you're ready to buy the best hunting and skinning knife, click here.
7,565 total views, 2 views today