By Steve Sorensen
Even if you're two or three hundred miles away,
it will be worth the drive!
Attention all victims of mid-winter cabin fever – your cure is the world's biggest consumer sport show, and it promises to be the best ever! "The Great American Outdoor Show" is set to open in Harrisburg, PA. It's the big one – the place every sportsman wants to be February 7-15, so mark your calendar and make your plans to see us there.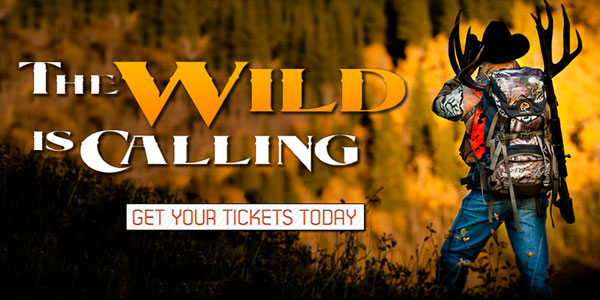 This year's show is brought to you by the National Rifle Association. The NRA guarantees it will be an exciting, family-friendly reunion celebrating the passion of the outdoor lifestyle. The NRA has tons of experience producing mega-shows, so this show is not only BIG, it promises to be the BEST ever.
Housed in a sprawling complex of connected buildings, this indoor event covers acres and acres at the State Farm Show Complex in Pennsylvania's capital city. Outfitters and vendors from all around the world will be there. Even if you're two or three hundred miles away, it will be worth the drive! Here's a little of what's on tap:
1.  Make it a high priority to visit Havalon Knives. We'll be there with our complete line, including all our newest knife designs. Stop by booth #4019 in the Outdoor Product Hall (West) and get a deal on a crazy-sharp knife you'll never, ever need to sharpen!
2.  What else? Here's your chance to meet:
Jesse James
Ralph & Vickie Cianciarulo
The Keefer Brothers
Trevon Stoltzfus
Hank Parker
Freddy Harteis
Scott and Tiffany Haugen … and many more!  
Check the Great American Outdoor Show website to see the dates and times these and many, many other big names will be there! Where else can you rub elbows with the top hunters and huntresses in America.
3.  Attend world class seminars – on hunting, fishing, cooking, and self/home defense topics.
4.  Watch (or participate in) the competitions – Taxidermy, 3D Bowhunter Challenge, Game Calling and more!
5.  Take in the concert – on Saturday, February 14, see performances from singer/songwriter Lee Brice and husband and wife duo Thompson Square!
6.  That's just a start – whether you want to book a hunt, or check out the newest products, or just explore the place, you'll have access to nearly 1,000 vendors.
This, without a doubt, is the world's biggest outdoor show with way too much to list here – all celebrating the lifestyle of the outdoors – the hunting, fishing and outdoor traditions that are treasured by millions of Americans and their families. Whatever you're interested in, you'll see it – outfitters, shooting manufacturers, boats and RVs, archery, outdoor art and every kind of gear imaginable. Once you're inside you won't want to leave!
Ticket information, hours, location, and everything else you need to know is online at the Great American Outdoor Show website. You can even get an app for your smartphone to help you find your way around. And don't forget to stop by the Havalon Knife booth and let us meet you!
Click here for more dates and locations to upcoming shows for the 2015 year.
---
About Steve Sorensen: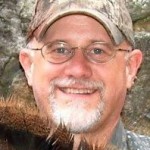 Outdoor writer and speaker Steve Sorensen is the author of Growing Up With Guns, writes an award-winning newspaper column called The Everyday Hunter®, and is the editor of the  Havalon Post. He has also published articles in Deer & Deer Hunting, Outdoor Life, and many other top magazines across the USA. Invite Steve to speak at your next sportsman's event, and follow him at www.EverydayHunter.com.
4,122 total views, 5 views today