By Mike Marsh
The easiest way to handle your hunting checklist is to have the right pack!
In my business as a full-time hunting and fishing communicator, I occasionally need to grab a firearm and head out for a hunt within hours, even minutes, of a telephone call or hot tip. The backseat of my pickup truck has several hunting packs, each full of all the items I might need to participate in a certain type of hunt.
All too frequently, when riding in someone else's vehicle, I used to arrive at a hunting spot and discover that I had forgotten something important like insect repellent. This would happen again after switching back to my own vehicle and arriving home to find I'd left a map or GPS unit in the other hunter's truck.
It makes sense to have a "go-bag" with commonly used gear, and that's why every dedicated shooter I know has a bag like this, full of cleaning tools, hearing protection, shooting glasses, targets and other gear. I carried the concept a step further, applying it to specific hunts. With all the different kinds of equipment out there, practicing good hunting preparation is crucial for those times when opportunity suddenly strikes.
1. Pack Selection – "Poppa's Got a Brand New Bag"
If "the hardest workin' man in show business" needed a brand new bag, I need a good one too. My big game hunting pack is a backpack designed specifically for gun hunters. It's an MPI Outdoor Products backpack with a single shoulder strap. I'm a right-handed shooter, so I adjust the strap to go over my left shoulder, leaving my right shoulder free to mount a firearm. The best example I can give of perfect pack selection happened while I was hunting black bears in extremely thick cover in eastern North Carolina. I had been sitting on a stool when, with just five minutes of legal shooting time left, I slung my pack and headed out of the swamp along a bear trail. A bear materialized 20 feet away. I simply shouldered my rifle and took the shot. When you select your pack, not only should you think about what you'll put in it, but also what you'll do when a shooting opportunity arises.
2. Many Convenient Compartments
Make sure your pack has plenty of variously-sized compartments, inside and out. I hunt deer, bear and hogs with my big game pack, and its side pockets are perfect for calls, flashlights and other long, slender objects. The mesh rear pocket holds a ThermaCELL® insect repellent device to keep the vapors out of enclosed pockets when it's cooling down after a hunt. The mesh exterior pocket also carries bottles of scents. I use a plastic peanut butter jar to hold scent bottles, swabs, scent bombs or anything else that would stink up my pack and the items inside. That idea will pay off, I guarantee.
3. Safety First, Always
My backpack has a camouflaged exterior, so I carry a hunter orange poncho, vest or MPI Outdoors "See Me" backpack cover that fits over the pack because the pack can obscure hunter orange clothing. Other safety items to keep in a dedicated hunting pack include a Space Blanket, fire-making materials, water container, flashlight, spare batteries and a whistle or other signaling device.
4. You're Gonna Need Spares
If you're anything like me, you lose gloves. A lot. Therefore, I always carry an extra pair. If one glove is lost, one from the spare set replaces it. An orange sock cap provides cushioning for other objects, takes little space and is a quick replacement for a lost cap. If you've never run out of ammunition or forgotten it completely, you are a rare hunter indeed! Carrying spare ammo in a rattle-proof carrier prevents the problem – but remember to swap it out if you change caliber.
5. Necessities and Nice-To-Haves
In my big game backpack, I also carry toilet tissue, a compass and/or GPS unit, maps, a roll-up jacket, face net or warming mask, dehydrated snacks such as homemade jerky, Sterno canned heat for warming a blind and heating food, and plastic zipper bags and gloves for using hunting scents and cleaning game. A ball Bungee on the pack handle carries a folding stool or seat cushion.
If you hunt a variety of game, invest in enough packs to keep your essentials organized and ready to go. If you properly prepare for your hunt, it will pay off not only in the time you'll save, but also in having everything you need right at hand.
---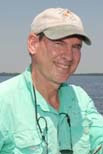 About Mike Marsh:
Mike Marsh's articles, columns and photos have appeared in more than 100 magazines and newspapers. He lives in Wilmington, North Carolina and has written four books about the state's hunting, fresh-water and salt-water fishing. His latest is Fishing North Carolina. To contact Mike, view his award-winning articles and photos, or order his books, visit www.mikemarshoutdoors.com.
---
Download your FREE copy of…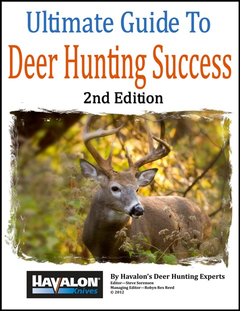 4,463 total views, 1 views today