By Tracy Schmidt
Two ways to great chili!  
In my family, we eat our chili prepared with both ground venison and cubed cuts. It can be an interesting conversation around the table when we discuss which chili recipe is better. I have several great recipes for chili, but the two I am sharing with you here are ones I make most often.
My decision whether to use ground or cubed venison depends mostly on two questions:
How much time do I have?
Which meat do I have in the freezer?
It's hard to beat a perfectly cooked venison steak and a baked potato. I like my steaks for steaks and my chops for chops (and for kabobs in the summer). That's why I don't use up all those cuts on chili. Most often I'll cube up a small roast when I make chili. (The roast is also what I use when I am canning venison.)
Those are the reasons I reach more often for ground venison. Ground meat is also really easy to defrost in the microwave in an after-work time pinch.
My recipe for ground meat: Chili with Bacon is perfect for a work night when time is short and I have plenty of ground venison stored away. The bacon gives the chili more of a smoky than spicy flavor.
My recipe for cubed meat: Smokey Valley Chili takes more time, so if it is a cold winter day and I'm planning to stick around the house, that's the one I pick.
I often serve my chili with fresh chopped sweet peppers and freshly grated mild cheddar for toppings and cornbread on the side. Both of these recipes will fill you up and get you in the mood to go back out into the woods to get more deer (not that you really need another reason!)
Chili with Bacon (Ground Venison)
1 pound venison, ground
4 slices thick bacon, diced
3/4 cup onion, diced
1/4 cup sweet green pepper, diced
2 15-oz. cans red kidney beans
2 14-oz. cans diced tomatoes
1 clove garlic, minced
1-1/4 teaspoons salt
1 tablespoon chili powder
pepper
In six-quart stockpot cook the bacon until crisp, remove pieces, drain on paper towels, and break into small pieces. Add onion and green pepper to grease in pot and cook until soft, but not brown. Add venison and cook until browned. Spoon out the drippings (mostly bacon grease and venison fat). Add beans, garlic, salt, chili powder, tomatoes, pepper and bacon. Cover pot and simmer for 15 minutes. Uncover and simmer and additional 45 minutes until thickened. Serves: 6
Smokey Valley Chili (Cubed Venison)
1-1/2 pounds venison, cubed
1 tablespoon vegetable oil
2 garlic cloves, minced
3 jalapenos, diced
1 cup onion, chopped
2 tablespoons chili powder
2 teaspoons ground cumin
2 teaspoons tapioca (acts as a thickener)
1 28-oz. can diced tomatoes with roast garlic and onion
1 16-oz. can kidney beans, rinsed and drained
In stockpot, brown stew meat in oil. Add all other ingredients, cover, and simmer for three hours making sure to stir and add liquid as needed.
---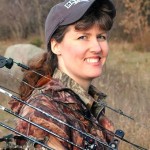 Tracy Schmidt is a deer hunting enthusiast, master gardener and certified food-preservation specialist from Wisconsin. Her husband Dan is editor-in-chief of Deer & Deer Hunting magazine and co-host of Deer & Deer Hunting TV on NBC Sports.
---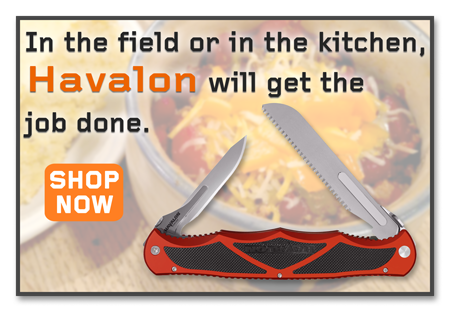 1,299 total views, 1 views today