Field Care of Your Deer Affects What You Taste
By Pat Carrothers and Paul Schwartz
If you have any experience in hunting you know that making the big kill is really just the beginning. After you have your prize, you then have to take care of the meat in the field. What you do at this point will affect what you taste later.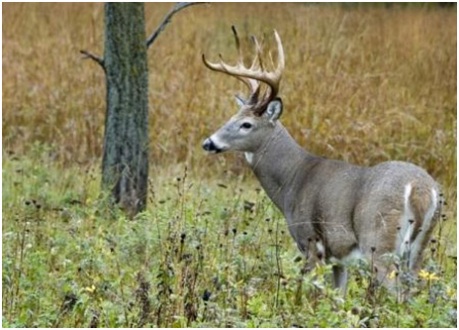 Field dressing deer properly is the most important aspect of a successful hunting venture. Deer and many other animals make wonderful meals if the game is well processed out in the field. The flavor of the eventual meat greatly depends on the care and timeliness of the field dressing. Many animals are wasted, or not as
tasteful, because hunters do not follow good meat handling rules.
Every time you hunt, expect to make a kill and travel with the tools you will need to complete deer processing.
Those tools include:
• knife
• cooler
• ziploc bags
• disposable gloves
• cutting board
• marker
There are several guidelines you should follow in the field in order to take care of the game meat in a timely manner. These guidelines will allow you to gain access to tasty meals later at home.
Guideline 1
Always work on deer field dressing immediately after the kill. Never let it sit for a long celebration (but high fives and war whoops are in order).
Guideline 2
If your knife is not sharpened, don't even bother to start deer processing. You will damage the meat and waste a lot of time (use a What tips do you have so new deer hunters out there can protect their meat?
Check Out The Best Knives For Deer Field Dressing
3,550 total views, 4 views today