Tools For Processing Deer Yourself
By Pat Carrothers and Paul Schwartz

Once you've harvested the deer of your dreams, you then have to work on field dressing the animal. After that is behind you, you have to think about deer processing. Many hunters take their deer to processing companies that can make certain cuts of meat for them. It is possible however, to do the deer processing on your own. If you want to complete the cycle from hunting to processing yourself, there are many different tools you can use. What you need will depend greatly on the types of meat you wish to produce.
Some of the things you may want to consider, depending on how many deer you plan to process and what types of meat you intend to enjoy, are the following items:
● grinder
● band saw
● tenderizer
● dehydrator
● coolers
● refrigerators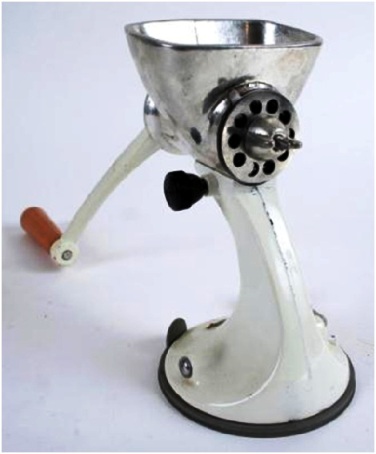 The Basic Necessities

The basic deer processing necessities are much more simple. Every hunter will need a clean place to work and sharp knives sitting right alongside knife sharpeners. The work space should be cleaned with a water and bleach solution before any meat touches it. It is also a good idea to re-clean the space often while the deer processing is taking place.
Some hunters like to use their favorite knife and take frequent breaks to sharpen the device. Others will keep several similar knives on hand so they do not have to stop deer processing to sharpen the knives as frequently. Sharp knives are definitely the most valued asset when it comes to deer processing. We're learning that our Havalon Baracuta with XT127 fillet blades and XT115 hunter's blades are really good for trimming down meat from large to smaller sizes and for removing unwanted fats and connective tissue.
Meat Grinder
Meat grinders come in many different versions including hand crank products or products with electric motors. If you will be grinding a lot of meat, electric meat grinders are worth the cost. The grinder should come with a few cutting disks to aid with coarse or medium grinds. Coarse works best for jerky while medium is good for anything.
Cubers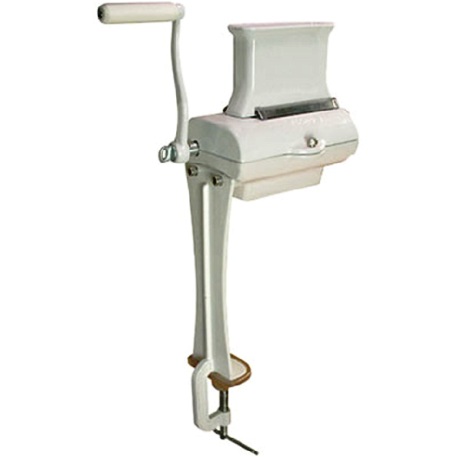 You can purchase tenderizer and cuber attachments for most meat grinders, but the hand crank cubers are something to consider. All you have to do is drop the steak into the cuber, rotate the crank, and watch the cubed steak drop out. You can even pass the venison through twice to cut the meat in two directions.
Dehydrator
Generally, grinders and cubers will get the average hunter through the deer processing event. However, if you plan to make a lot of jerky, you will also want to add a dehydrator to your list. Whenever you dehydrate, you will want to make sure you are careful that the drying process does not run too hot or too cool. You can end up with jerky that is not dry enough and jerky that is too dry. When it comes to venison meat, you do not want to waste anything.
Next: Processing Your Own Deer Meat
For more information on deer processing, click here.
3,503 total views, 2 views today