By Vikki Trout
It only takes two things to help a kid
enjoy the outdoors!
"The great outdoors" — three words we savor year 'round. Connect a kid to that concept and he or she will be hooked for life. If we don't instill the joy and contentment that we discover around a campfire, who will? And how do you convince that child of yours that experiencing an outdoor adventure is much more fun than watching a nature show on television or having the latest apps on his iPhone? All you have to do is consider two questions to generate excitement for family camping in a child.
1. What can children do to assist?
Include them from the very beginning. In other words, let them know the location options you are considering, whether it's a campground on national or state owned property or the comfort zone of your own backyard. Yes, the backyard can be a great starting place if you're camping with kids. Once you have agreed on where to camp, you can include kids in nearly everything.
Food prep: Older kids can help with food prep at home such as packing the lunch basket with bread, lunch meat, weenies, snacks and marshmallows for roasting over the campfire. Kids can also pack graham crackers and chocolate to go with marshmallows and make s'mores by the campfire. You may also consider Mountain House freeze-dried meals. Add some water to the pouch and you have a delicious meal ready in minutes. Your child could be capable of filling the cooler with ice and drinks.
Campsite Prep: Even toddlers can do things that make them feel involved in family camping. I recall taking one of our grandchildren (Brittaney) camping many years ago and she assisted by picking up stones so we could put the tent stakes in the ground. Brittaney felt a true sense of accomplishment because we needed those stones out of the way. Picking up twigs to be used for kindling is also important and fun for the youngster. Children do not mind a little dirt under their fingernails!
Specific chores: My grandson Luke is 12 years old and spends a lot of time outdoors. He is a big asset when it comes to assisting around camp. Your child is no different, and you can find appropriate tasks no matter their age. Kids love to do simple chores on their own, whether it's being "tent stake installer" or "mattress inflator" of your expedition. Any activity that involves them will provide fun and a sense of accomplishment. The more involved children are the more initiative they'll take, which translates to more enjoyment for the entire family.
Depending on the age of your child, many tasks can be completed with minimal effort on their part. Here's a list of some chores children could master:
A camping checklist helps insure you pack everything you need. Let a young child check off the checklist and he'll feel like a vital part of the adventure.
Helping with camp setup isn't all heavy work. Let kids place the tarp under the tent. If you're using a camping trailer, young children can open windows or clean countertops.
Kids as young as junior high can take leadership jobs such as heading up the hike, but make it easy for them to stop and ask questions.
Teach kids to bait hooks or attach lures while fishing, and team older youngsters with younger kids.
2. What kind of activities will entertain?
Fishing and hiking: With the camp set up, it's time to have some fun! If a pond or lake is nearby, hike there and go fishing. Hiking while camping is great fun because it keeps them active (the best medicine for boredom) and gives them an outdoor education. Talking as you hike tightens the bond between parent and child. The stronger the bond, the more likely they are to travel the right roads and turn to you for advice later in life.
Nature study: Show them various trees and explain what they are and how they benefit wildlife. My granddaughter's lessons about trees really helped when she started squirrel hunting. She learned the difference between nut-producing trees that provide a food source compared to ash trees that do nothing for wildlife. If you are camping with kids in early spring, try hunting for mushrooms, but make sure you know a good one from a bad one — teach which are safe and which should not even be touched. Some lessons you teach now remain valuable for the rest of their lives.
Riding bikes: If hiking isn't for you, consider riding bicycles. If you have not been on a bike in a while, you may want to take a spin before your camping adventure to gain confidence and insure your bicycle is in good working order. If you do not own a bike, some park vendors rent bicycles. Consider Old Faithful Snow Lodge in the heart of Yellowstone geyser country, a memorable place for kids and adults, but don't expect to reserve a bike — it's "first come, first serve" only.
Freeheel and Wheel specializes in bicycle rental for all of Yellowstone and is conveniently located near Yellowstone's West Entrance. For more information, call (406) 646-7744 or visit their website at www.freeheelandwheel.com.
Another fantastic park for bicycling is Smoky Mountain National Park. Bicycles (plus accessories such as a helmet) can be reserved at Cades Cove, and you can even consider helmets that include a "Go-Pro" camera. Dialing (865) 448-9034 will give you more information, or you can visit the website at www.cadescovetrading.com.
Horseback riding: If you enjoy horses, Cades Cove also offers guided horseback rides. For additional information, visit their website at www.cadescovestables.com or call (865) 448-9009.
A one- or two-hour adventure on horseback, horse and wagon or horse-drawn stage coach is available at Roosevelt Lodge in Yellowstone, opening in early June. The Roosevelt Area includes the famous cowboy cookout, making it a popular place so it fills up quickly. For reservations, check the website www.yellowstonenationalparklodges.com or call (866) 439-7375.
But you don't need to go to a nationally known park, because you probably have a place within easy driving distance that offers similar options.
I cannot emphasize enough how important it is that our children learn about the outdoors and how much pleasure and satisfaction they can bring, and family camping can enhance the relationship between parents and children. The day will come when they need "stress relief," and nothing satisfies the way God's amazing creation can. Another bonus is that you might be creating a future hunting partner!
---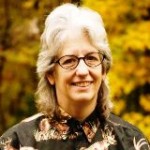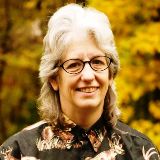 Vikki Trout is a full-time freelance writer and photographer from southern Indiana. She loves hunting turkey, deer, bear and small game. When she's not hunting, she loves capturing wildlife thru the lens of her camera. Please visit her website at www.troutswildoutdoors.com.
---

1,933 total views, 2 views today