From time to time, the Havalon Sportsman's Post reviews
books and products we're sure you'll benefit from.
Taking Pressured Trophy Whitetails
by William Vale; Self-published, 2010, 500 pages
One of the best bargains anywhere in the literature of deer hunting.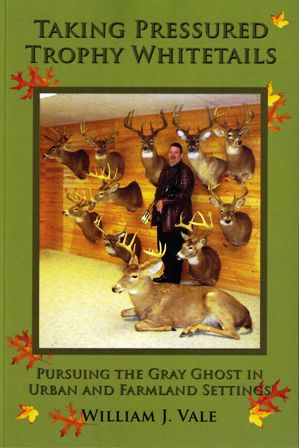 It's not an exaggeration to say you won't find a more ambitious book by an everyday deer hunter – or one that's more comprehensive.
Bill Vale is a consummate whitetail enthusiast. But before going further, you should know what "enthusiast" really means. The prefix "en" is in; "thus" comes from the Greek "theos" or God. So "enthusiasm" means "God in it".
In other words this enthusiast is more than a mere whitetail cheerleader. I mention that only to say that Bill Vale is truly God-inspired. He happens to be a pastor who sees the world and the whitetails in it as gifts from God, and unraveling the mysteries of this majestic creature is a passion-filled joy for him.
He has studied whitetails like few non-professionals have. He has done it where the human population is high and the deer are heavily pressured in urban and farmland settings. And despite that, he regularly produces big whitetails for his wall. You can, too, because when you compare your own observations with his conclusions, you'll start seeing whitetails the way he sees them.
Vale's book is a big read for anyone – 500 pages and 29 chapters. That's too much to approach it as a cover-to-cover effort. Get a feel for Vale's approach in the first two chapters, then jump in anywhere for solid information on deer scents, hunting by the moon, the science of beds, letting the woods speak to you, reading terrain and more.
Here and there you'll notice minor editorial mistakes that are typical of self-published books, but don't judge the content of the book by that. His chapter on playing the wind is his second longest chapter, so you know he's saying much more than "keep the wind in your favor." In fact, that chapter could be expanded into a book by itself. And his chapter on "The Faint Scent Illusion" covers a topic often overlooked.
You might think $35.00 plus $5.00 shipping is a high price tag. Just the opposite is true. Most books cover only a fraction of what Vale covers, and if he had divided the content up into three or four $20.00 books, you'd be paying 50% more. On top of that, the book is loaded with photos and diagrams (85 of them, including hair and anatomy charts) that visually explain everything he says. Look at it that way, and it's one of the best bargains anywhere in the literature of deer hunting.
Go to Bill Vale's website, www.PressuredDeer.com, for more information (including a 3-month hunting calendar field-tested for over 25 years). I'm betting while you're there you'll order his book, and make it your #1 go-to reference for deer hunting.
***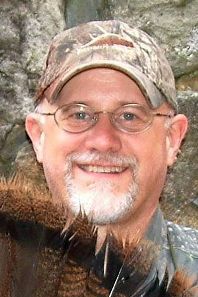 About Steve Sorensen
Outdoor writer and speaker Steve Sorensen writes an award-winning newspaper column called "The Everyday Hunter®," and he is the editor of the Havalon Sportsman's Post. He has also published articles in Deer & Deer Hunting, Sports Afield, and many other top magazines across the USA. Invite Steve to speak at your next sportsman's event, and follow him at www.EverydayHunter.com.
For more articles by Steve Sorense, click here.
5,408 total views, 1 views today