10 Quotes From Outdoor Discussion Forums About Havalon
By Steve Sorensen
Everyone I've shown the Havalon knife to has been impressed. "Big deal," you might say. "Most people are polite; they won't argue."
OK; maybe that's true. But what are people saying when comments are unsolicited? When ordinary people, everyday hunters and fishermen, make voluntary comments about what works for them, what do tell each other about Havalon knives?
To find out, I did an Internet search on discussion forums and message boards, and here's what people are saying about Havalon knives for hunting and fishing:
1.  "Only significant piece of gear I added this year was a Havalon knife. Definitely a winner."            
                                  … at www.pristineventures.com, September 26, 2010
2.  "It's light, it has replaceable blades/razors, and it cuts through game like butter. It will save you weight and make cleaning, skinning and quartering your game 100% easier."    
 … at www.24hourcampfire.com, September 27, 2011
 3. "I love mine-wouldn't go back to a 'normal' knife now."                                                                                                   … at www.tinesup.com, August 4, 2011
4.  "Last summer I purchased the Havalon fillet knife (and a fillet glove) after we netted 220 red salmon! I was a processing machine;my back gave out before the blade."                          
… at www.kifaruforums.net, April 12, 2012
5.  "The Havalon Piranta is an awesome knife. Not beefy, or your typical hunting knife, but if you are doing a lot of skinning, caping in the field it is so nice to just change blades. Scalpel blades are scary sharp."
… at www.huntingpa.com, September 15, 2011
6.  "I started using those Havalon knives a year ago and have kicked myself a lot for not trying them sooner. Nothing but the orange handle for me."
… at www.tradgang.com, August 03, 2011
7.  "If you want to get a fantastic hunting knife for field dressing big game, check out the Havalon Piranta. That knife is looked upon highly by hunters around the world and is a favorite up in Alaska."
… at www.bladeforums.com, February 14, 2012
 8. "The guide my father-in-law uses in New Mexico uses them to quarter elk in the field when preparing them to pack out. I use them from gutting all the way to the grinder… great knife that's hard to beat. I also use their fillet knife."        
… at www. texasbowhunter.com, August 3, 2011
9.  "I have been using the Havalon (Piranta) folding knife for a couple of years. I have skinned out bobcat, fox, coyote and a couple deer. This is the knife to have, especially if you are packing light. I carry it with me whenever I go out hunting. It is an indispensable addition to any pack."
… at www.bowsite.com, August 22, 2009
10.  "I have used them solely for a couple years. We buy 10 a year and 400 blades. I skin about 40 bears a year with them and I use nothing other than the Havalon knife for every animal around the world. Awesome for moose, elk, and mountain animals. Very light and durable. Just don't pry, and take your time."                          
… at www.outdoorsmanforum.ca, December 10, 2011
It's no wonder, with those testimonials*, that more and more people are trying Havalon knives for their hunting and fishing, and spreading the word.
And one more thing – I've shown them to a couple of doctors I know who are hunters, and even though they didn't yet know about Havalon knives, they told me surgical scalpels make the best field dressing and skinning knife around, and they've been using them for years. I'd say it's time for everyone to get on board.
*The only changes made in the quotes above were for brevity and to correct grammar, spelling and punctuation.
***
 About Steve Sorensen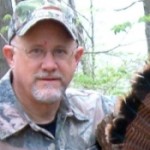 Award-winning outdoor writer and speaker Steve Sorensen loves the Havalon knife, and has been a fan of knives since he begged his dad for a hunting knife when he was six years old. His articles have been published in Deer & Deer Hunting, Sports Afield, and many other top magazines across the USA. Invite Steve to speak at your next sportsman's event, and follow his writing on his website, www.EverydayHunter.com.
What do you think about Havalon Knives?  Have you used one on a hunting or fishing trip?
6,364 total views, 2 views today