By Steve Sorensen
A Bear, With a Bow, From a Deer Stand…
"Honey, I just saw a bear!" Dick Zimmerman whispered to his wife over the cellphone. It was quitting time for Audrey, who was bowhunting deer from a treestand.
"I saw one too," Audrey whispered back through a big smile, "and I shot it!" Audrey was hunting in New York's Chautauqua County, where archery bear season overlaps with archery deer season.
Shooting a bear while archery hunting for deer can be serendipitous. Game managers call it an incidental harvest, but if you expect to connect when a bear shows up at your deer stand, certain things must happen.
Food — Bears Gotta Eat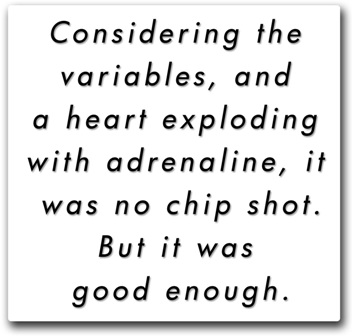 Food is an important factor where the majority of bears are taken, so if you hope to take a bear while deer hunting, make sure you capitalize on food. In Audrey's case, Dick had planted a cornfield for wildlife not far away. He planned to leave it through the winter so the deer and turkeys would have a food source during the lean months. Trail camera photos proved it drew bears, too.
If you're hunting deer, focus on deer. Set your deer stands where you'll see deer – in apple orchards, oak groves on hardwood ridges, or between crops and cover. In Audrey's case, the cornfield and a recent clearcut were several hundred yards apart. So, she set up along a high-percentage deer trail between the two, hoping for a shot at a nice buck, but knowing a bear will have a reason to walk by, too.
Accuracy — You Gotta Shoot Under Pressure
Audrey is a championship 3D archer, competing professionally in the Archery Shooters Association and the International Bowhunting Organization. She knows how to shoot.
But an archery shot at a bear from a deer stand is a bigger challenge than a 3D archery target standing broadside, at a fixed yardage, with a visible 10-ring. Bears will usually appear suddenly, at an unknown distance, and at an angle. They're likely to be moving. She had enough time to range a tree the bear was headed toward – 28 yards. Thanks to flinging thousands of arrows, Audrey's form was great, her release was well-timed, and she was confident. Considering the variables, and a heart exploding with adrenaline, it was no chip shot. But it was good enough.
Her arrow entered the rib cage, skipped back through the abdomen, skewered the bear's liver, and stopped at his off-side hip. It wasn't a complete pass-through, but he was bleeding out both sides.
Persistence — You Gotta Keep Going
Dick called to ask me to join in the search, but the truth is that Audrey had a much better chance of recovering her bear because Dick also called another buddy, an expert tracker named Wally Ciukaj (pronounced Choo-k-eye.)
The night was pitch black. The farther we trailed the bear, the more we struggled to find blood. Sometimes drops were no bigger than a pinhead. Several times we lost the trail. When I suggested we might be better off with a good night's sleep, fresh eyes, and morning's light. Wally insisted we soldier on.
The blood trail eventually led us to the clearcut. Everywhere we shined a light, we saw shadows. Wally struggled to climb over the web of twisted limbs. As if on cue, coyotes added an eerie ambiance with their yipping and howling on the hillside.
The bear could be hiding behind any limb, in any shadow. Fifty yards into the clearcut Wally shined his flashlight under a log, squinting to see anything in the jumble. Then he whispered. "There he is" in a tone of voice that made us all freeze.
The bear had hidden himself well, and had turned to watch his backtrail. When Dick's flashlight hit the bear, he blinked. Wally realized he was just seven feet from a wounded bear, and he slowly backed away.
We decided to mark the spot and return in the morning. Fifty yards from the clearcut we heard a loud moan, and recognized it as the "death moan". It was impossible to dig him out of the tangle of treetops in the darkness, so we headed home with plans to return at first light.
After a few hours of fitful sleep we awakened to fresh snow that would have made following the blood trail impossible. We hiked to our marked spot and found Audrey's bear lying stone cold dead, right where he was when he blinked at Wally.
***
About Audrey Zimmerman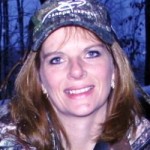 For Audrey, archery is not just about shooting 3D targets in shirtsleeve weather. It's about knowing the woods as well as she knows a 3D course. It's about sitting in a tree from daylight 'til dark. It's knowing food sources and travel routes, shooting under pressure, and pushing on. Lots of bucks, and now a bear under her 3D championship belt, prove she doesn't quit.
About Steve Sorensen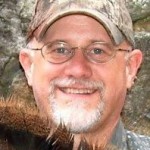 Award-winning outdoor writer and speaker Steve Sorensen loves the Havalon knife, and has been a fan of knives since he begged his dad for a hunting knife when he was six years old. His articles have been published in Deer & Deer Hunting, Sports Afield, and many other top magazines across the USA. Invite Steve to speak at your next sportsman's event, and follow his writing on his website, www.EverydayHunter.com.
For more articles by Steve Sorensen, click here.
And for the best bear skinning knife, click here. 
3,532 total views, 2 views today