By Tom Claycomb III
Camp Cooking Tips For The Back Country
I love camping and cooking outdoors. My mind is free to focus – or not. Mostly not – on a job, a 401k or yard work. Camp cooking can be epicurean delights, like the meals my buddy Dan Sweet whips up for us in elk camp on his Louisiana Grills smoker and Camp Chef. (I can just about taste the grilled halibut, salmon and steaks.) But for today, let's talk about spartan-style camp cooking in rougher conditions.
If you pack in on horses you'll either be cooking over a fire or using the old standby Coleman stove. I've cooked enough camp meals on my old Coleman to feed an army. But what if you've backpacked in? Or maybe you took off on an all day hike and want to cook a hot meal.
More than likely you'll be cooking over a wood fire. (Granted, you can buy small backpacking stoves, but I don't have one). You'll need to pack along a simple mess kit and a small coffee pot to heat water for coffee or oatmeal.
Six Easy Camping Meals
1) Although costly, backpacking meals by Mountain House almost reach gourmet standards. To prepare them, pull the absorbent package out and add hot water. That's it. If you want to save money you can buy powdered mashed potatoes, dehydrated hash browns and dried fruit. I've packed in canned goods before but the water adds a lot of unnecessary weight.
2) At an Xtreme Winter Camping seminar at Sierra Trading Post this winter a guy gave me this easy camping recipe with chicken:
1½ cups water
1 stick butter
6 oz. of stovetop stuffing mix
2-5 oz. cans of chicken
½ cup chopped celery (Chop at home and carry in a baggie)
½ cup Craisins
Boil water and stir in all the above. Let sit for two minutes, stir and eat.
3) Another easy camping meal – heat some water and add instant potatoes. Then cut up a slice of ham and have ham and potatoes. Many kinds of dried potatoes are available.
4) For breakfast, oatmeal is easy. Dress it up by bringing along brown sugar, dried fruit and nuts in a baggie. When Komson Silapachai from Texas went with me on a backpacking fly-fishing trip we topped off our oatmeal with fresh-picked huckleberries. Wow – that was good!
5) And what's better than being up in the high country and frying up a mess of trout? Carry along a small bottle of grease to fry your fish in. You can also wrap them in foil.
6) Like Burritos? Take a baggie of anything – potatoes, sausage, cheese, scrambled eggs. Heat up along with a tortilla and you're good to go.
What to Do for Water?
In the mountains there's always a spring or creek so I don't pack water. I carry a water filter by Aquamira or a filtered bottle to drink from while hiking. For cooking I boil water in a pan or coffeepot to sterilize it. Firing up a pot of coffee or hot chocolate is always a welcome comfort when you've hiked in a ways, especially on a cold
snowy day.
Fast Frozen Food
If you're really hitting it hard from daylight to dark, cook stews and chili beforehand and freeze them. When you get back to camp after dark you just throw a frozen bag of stew in a pan of water. Heat & eat! Early this spring Shawn Lee wanted to ride his horses up to the top of a mountain to start getting them exercised. We stopped under a pine tree where I heated up some frozen stew I had thrown into a saddlebag. Along with a pot of coffee – that hit the spot.
Other Camp Cooking Tips
To keep perishables, just build a rock ring in the creek and put your food in the frigid mountain water shaded by tree branches. Last year we packed in a guy from Boston who had never ridden a horse or fly-fished. We caught a mess of fish, and since Shawn had dinner cooking by the time we got back to camp, we put them in our rock ring to save for breakfast. Tough luck – a river otter found them before dawn.
I hate being a whiner, but I don't like cold meals. And it's not that hard to whip up something hot. If I leave base camp for a day of elk hunting, fly-fishing or maybe just a hardcore hike, I like to whip up a hot meal. One caution – your mess kit will be black from smoke after cooking. So bring some grocery bags and put your kit in them for the trip home.
Share your camp cooking tips or your favorite camping meals, below…
---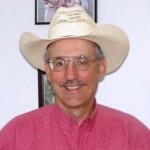 Tom lives in Idaho writes outdoor articles for various newspapers, magazines & websites. If it's something outdoors, he probably likes it. You can read some more of his writings at: www.Amazon.com, www.TomclayComb3.com, and www.BassPro.com.
---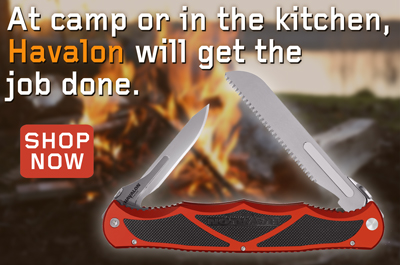 9,276 total views, 3 views today