By Steve Sorensen
It's not the gear that makes the turkey hunter.
Most turkey hunters love gadgets. The proof is in the hunting magazines. Some of the stuff advertised there makes sense and some of it doesn't. Lots of it gets purchased, and many thingamajigs ride around in a turkey hunter's vest until they're proven to be of little value.
Gear is good, but despite what all the gear reviews might lead you to think, it doesn't take a vest full of stuff to kill a turkey. Don't get me wrong – I'm not discounting the effectiveness of some of it, because if any segment of our economy shows the resourcefulness and entrepreneurial nature of Americans, it's the hunting industry. What I am saying is, that it's not the gear that makes the turkey hunter.
With that in mind, here are four rules for what goes into your turkey vest.
Rule Number 1: Success seldom depends on your gear.
American hunters have been killing turkeys since back when Native Americans were using a blade of grass to make sweet hen yelps. That's real minimalism when it comes to turkey hunting gear. Even better, a few hunters can call them with their own voices. I can't, so I need a call. You can get the job done with not much more than a call and a gun or a bow, so don't get wrapped up in all the new gadgets. Some of them are put in front of your eyes because someone has a pretty good idea what will call money from the wallets of turkey hunters.
Rule Number 2: If it adds to safety, it's good.
How many items do you carry that make your hunt safer? Not many, I bet. Back when Native Americans were shooting stone broadheads at turkeys, they didn't worry about another hunter filling their face with a 3½" load of number 5 shot. Obviously, times have changed. You need to think about safety first, even before calls, even before your shotgun, even before your camo. Do you have some way to alert hunters to your presence? Carry an orange hat to wear when camo is a disadvantage to your safety. If you see a hunter, cautiously pull it out and wave it. Don't whistle at him – shout words if you can. A loud and clear "Over here" or "Hello" works well. Wear your orange hat on your way out of the woods. Pin an orange piece of cloth to the back of your hunting vest. Don't just make sure you can be seen – make sure you can be seen as a hunter. A corollary to this rule is that if it diminishes your safety, it's bad. Leave it home.
Rule Number 3: If it keeps you organized, it's good.
That's why you need a turkey vest with enough pockets to keep your stuff where you can find it, when you need it. This lets you make fast decisions. It makes you efficient when you need to get up and move. It reduces the commotion you make when a hot gobbler is on his way to you. It should go without saying, but I'll say it anyway: slow decisions, inefficiency, and commotion all cost you turkeys. Being well-organized is the antidote.
Rule Number 4: Carry the staples.
Yes, the staples. I'm not talking about those tiny metal wires that fasten papers together. Another definition of "staple" is "a main or important element of something." In this case, that "something" is turkey hunting. Beyond the basics of your weapon, some camo and a turkey hunting vest, you need a few staples.
The staples might not be what you think. Your calls don't qualify. Yes, you need them – that goes without saying. A face mask and gloves are other obvious needs. Decoys don't qualify – especially in cases where they might diminish your safety. The staples might be different for everyone, but you need 'em – because they can save a hunt. And they're so basic that brands hardly matter. Stay tuned – next time I'll tell you what my staples are.
***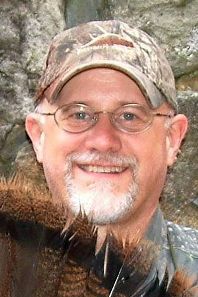 About Steve Sorensen
Outdoor writer and speaker Steve Sorensen writes an award-winning newspaper column called "The Everyday Hunter®," and he is the editor of the Havalon Sportsman's Post. He also publishes articles in Deer & Deer Hunting, North American Whitetail, and many other top magazines across the USA. Invite Steve to speak at your next sportsman's event, and follow him at www.EverydayHunter.com.
For more articles on turkey hunting, click here.
Read what other hunter's say about their Havalon knives…
6,017 total views, 2 views today