By John Trout, Jr.
Here's what a whitetail hunter should be
doing in the spring.
Editor's Note: We're privileged to have John Trout, Jr. writing for the Havalon Sportsman's Post. He's one of the best whitetail photographers in the country, and he's no slouch at hunting either. He has given us a photo essay on early scouting for whitetails – way before they become wise to your ways. Take his suggestions, and you'll be more likely to score some nice antlers this fall. – Steve Sorensen
***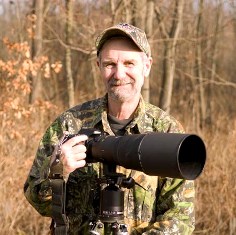 About John Trout, Jr.
Southern Indiana hunter John Trout, Jr. is a full-time freelance writer and photographer specializing in whitetail deer, wild turkey and black bear. He has authored eight books and his work has appeared in nearly every publication in North America. You'll enjoy a visit his website at www.troutswildoutdoors.com.
For more articles on deer hunting, click here.
[hs_action id="7349″]

3,648 total views, 1 views today